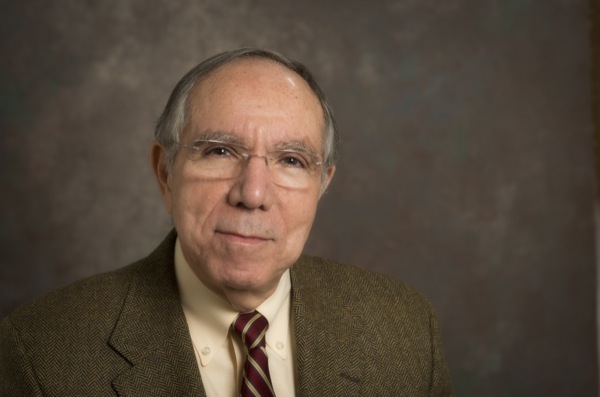 Di Toro appointed
National Research Council names Di Toro to environmental studies board
11:09 a.m., Feb. 24, 2014--The University of Delaware's Dominic Di Toro has been appointed a member of the National Research Council's Board on Environmental Studies and Toxicology (BEST).
Di Toro, Edward C. Davis Professor of Civil and Environmental Engineering with a joint appointment in oceanography in the College of Earth, Ocean, and Environment, will serve a three-year term in this role.
'Resilience Engineering'
The University of Delaware's Nii Attoh-Okine recently published a new book with Cambridge University Press, "Resilience Engineering: Models and Analysis."
Reviresco June run
UD ROTC cadets will run from New York City to Miami this month to raise awareness about veterans' affairs.
A part of the National Academies' Division on Earth and Life Studies, BEST is the principal study unit on pollution problems affecting human health and the environment. The 23-member BEST board advises the federal government about science and technology matters affecting public policy on important environmental and ecological problems.
In particular, BEST addresses questions about air and water pollution; solid and hazardous waste; toxicology; epidemiology; risk assessment; applied ecology; natural resources; and environmental engineering, economics, law and policy.
Di Toro, who joined the UD faculty in 2003, is known for his expertise in developing water quality standards and mathematical models of chemicals in water. His work has been supported through funding from the Department of Defense, the National Science Foundation (NSF) and the state of Delaware, among others. 
Elected to the National Academy of Engineering (NAE) in 2005, Di Toro currently directs the Center for the Study of Metals in the Environment (CSME) and is affiliated with the Delaware Environmental Institute (DENIN). 
His recent research projects have included a study of the Chesapeake Bay with the National Research Council and the development of water quality criteria for the Environmental Protection Agency (EPA). 
The findings gathered from his recent study with the EPA were applied toward the Deepwater Horizon oil spill disaster in the Gulf of Mexico in 2010 and have been used to develop government regulations and water quality standards. 
Di Toro received the American Society of Civil Engineers' Simon Freese Award in 2005. He was named a highly cited researcher in ecology and environment by the Institute of Scientific Information in 2003. The author of more than 100 academic papers and one book, titled Sediment Flux Modeling, his work has been cited over 5,000 times.
He holds a bachelor's degree in electrical engineering from Manhattan College and master's and doctoral degrees in electrical engineering and civil and geological engineering, respectively, from Princeton University.
He is a member of several professional organizations including the American Chemical Society, American Geophysical Union, American Society of Civil Engineers, and the International Water Association and Society of Toxicology and Environmental Chemistry.
Article by Jessica Zoch
Photo by Kathy F. Atkinson