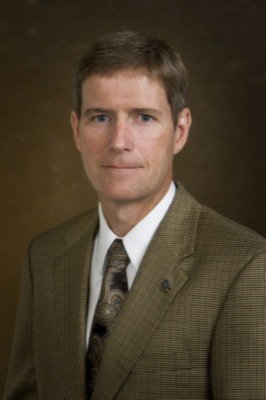 ACS honors Riordan
UD vice provost receives American Chemical Society Delaware Section Award
11:15 a.m., Dec. 18, 2013--The American Chemical Society (ACS) has honored Charles G. Riordan, vice provost for research at the University of Delaware, with the Delaware Section Award. 
The award, which includes a certificate and a $1,000 honorarium, recognizes Riordan for "conspicuous scientific achievement and contributions in an area of chemistry or chemical engineering by a member of the Delaware Section."
National Medal of Science
President Barack Obama recently presented the National Medal of Science to University of Delaware alumnus Rakesh Jain.
Warren Award
Rosalind Johnson, assistant dean for student success in the NUCLEUS Program in UD's College of Arts and Sciences, was presented the John Warren Excellence in Leadership and Service Award during a May 26 ceremony.
With more than 163,000 members, ACS is the world's largest scientific society. It has 187 local sections (chapters) throughout the U.S., which help to connect chemists and chemical engineers in a geographic area and contribute to the public's understanding of chemistry.
Riordan, who is a professor of chemistry and biochemistry at UD, received the award at the Dec. 12 meeting of the ACS Delaware Section, which was held in Wilmington. He will present an address on his research at a section meeting during 2014.
Riordan and his research team are known for their work in bioinorganic chemistry, an area of inquiry that seeks to understand the function of metals in biology, human health and disease diagnosis and treatment. This research has been funded by the National Institutes of Health. 
With support from the National Science Foundation, the Riordan laboratory currently is exploring the use of nickel-containing molecules to activate dioxygen and nitrogen oxides — studies with applications to chemical synthesis, renewable energy and environmental science.
The ACS Delaware Section Award was established in 1956. Riordan joins several University of Delaware faculty members who have received the prestigious honor over the years, including Richard Heck, who shared the Nobel Prize in Chemistry in 2010. 
In November, Riordan was elected a fellow of the American Association for the Advancement of Science (AAAS) for his contributions to chemistry and service to UD. He also is a fellow of the Royal Society of Chemistry.
Riordan joined the UD faculty in 1997 and was chair of the Department of Chemistry and Biochemistry from 2002-07 and vice provost for graduate and professional education from 2010-13.
In 2012, he was appointed vice provost for research, a position responsible for advancing UD's research enterprise, including oversight of five University-wide research institutes. They include the Delaware Biotechnology Institute, Delaware Environmental Institute, Delaware Rehabilitation Institute, Institute of Energy Conversion, and University of Delaware Energy Institute.
Riordan earned a bachelor's degree in chemistry from the College of the Holy Cross in Worcester, Mass., and a doctorate in inorganic chemistry from Texas A&M University.
Article by Tracey Bryant