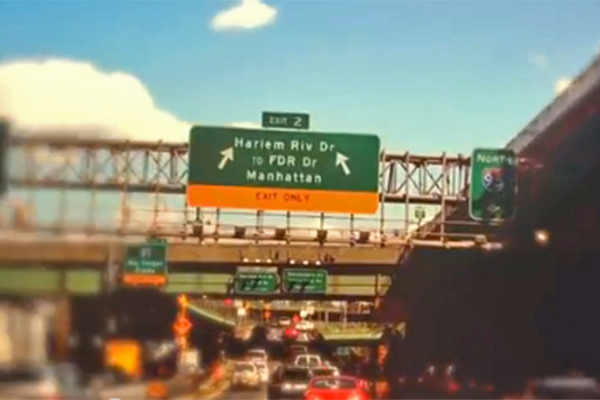 April 24: 'Streets of Harlem'
New Payne documentary on streets, structural violence to be screened
8:01 a.m., April 22, 2014--The Streets of Harlem: How Black Men in the Streets Adapt to Structural Violence, a new documentary by Yasser Payne, associate professor in the Department of Black American Studies at the University of Delaware, will be screened at 7 p.m., Thursday, April 24, at the Penn Cinema Riverfront in Wilmington, Del.
Payne developed the video street enthnography in collaboration with music producer/video director Scott (Kasper) Gaddy and Ronald Shuler.
June 5: Blue Hen 5K
University of Delaware graduates planning to attend Alumni Weekend are encouraged to register for the annual Blue Hen 5K walk and run, which will be held Sunday morning, June 5.
June 6-9: Food and culture series
The 20th annual June Lecture Series at the Osher Lifelong Learning Institute at UD in Wilmington will be held June 6-9. Titled 'June a la Carte,' this year's program focuses on great political documents, feminism, world politics and a Newark cuisine sampler.
The film project explores the lived experiences of street life-oriented black men, across generations, in Harlem. Topics include experiences with violence, fatherhood, education, employment, housing, prison re-entry and police. Three specific generations were interviewed – men from ages 16-24, from 25-44 and 45 and older. Extensive field observations were taken, as well.
The film documents how the men frame notions of resilience in relation to structural inequality. Payne said that, according to several men interviewed, street life is an ideology, place and/or way of life that men engage in to cope and make it within the context of structural violence.
The project provides a social psychological examination of how street life, as an ideology and set of relations and networks, operates in the lives of low-income black males as a space within which optimism and struggles for survival are displayed. 
Filming took place between 2008-13. 
Payne said those interested in understanding more deeply the point of view of street life-oriented black men might consider using the film as an instructional tool on how to conduct video-street ethnography in a local community.
Payne added it is important to note that data collected from this study will greatly inform a deeper understanding of resiliency patterns in street life oriented black men throughout the United States. "This project can assist researchers, service providers and policy makers to more deeply and critically re-conceptualize notions of resiliency in this population, thus, potentially effecting how professionals think about developing interventions," he said.
For more, see the film's YouTube page.