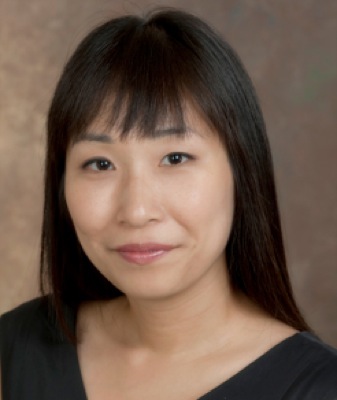 Multimedia literacy
University of Delaware Library offers multimedia literacy program
9:04 a.m., Sept. 20, 2012--The University of Delaware Library has announced a new multimedia literacy program of instruction. Hannah Lee, assistant librarian in the Student Multimedia Design Center, coordinates the program, which helps instructors in planning and incorporating multimedia into their assignments.
Multimedia literacy is the set of abilities that enables an individual to effectively find, interpret, evaluate, use and create multimedia. With this set of abilities, students will be able to critically think about what they want to convey in their multimedia projects and understand how they can do this using Multimedia and technology tools that are provided at the Student Multimedia Design Center.
From graduates, faculty
As it neared time for the processional to open the University of Delaware Commencement ceremonies, graduating students and faculty members shared their feelings about what the event means to them.
Doctoral hooding
It was a day of triumph, cheers and collective relief as more than 160 students from 21 nations participated in the University of Delaware's Doctoral Hooding Convocation held Friday morning on The Green.
"Librarians are established experts in working with students to develop critical thinking skills in finding, evaluating and using information. However, libraries are not only repositories of content but have also become spaces for creation," said Shelly McCoy, head of the Student Multimedia Design Center. "There seems to be a gap in the multimedia literacy competencies that instructors often expect students to already have and the knowledge and skills that students actually possess."
In January 2012, Renee Hobbs, the keynote speaker at the University of Delaware Winter Faculty Institute, spoke about transforming higher education through digital and media literacy. During her presentation, Hobbs said that multimedia literacy embraces interdisciplinary connections across campus and community and allows students to make sense of and take part in the mediated messages around them. 
"These are competencies that students need to critically engage in society today, and libraries need to equip students with the tools that they need in order to do so," Hobbs said.
"The ultimate purpose of this instruction program would be to engage students in furthering their digital and multimedia literacy skills to support the Path to Prominence of the University of Delaware," Lee said.
Lee meets with faculty to discuss parameters of the class multimedia project and course objectives. She then offers to work with faculty to incorporate multimedia into the course, hold an orientation to the Student Multimedia Design Center, and present class instruction sessions related to the conceptual aspects of digital storytelling, as well as the more technical aspects of choosing and using video equipment and video and audio editing software.
The Multimedia Literacy Research Guide takes students step-by-step through the multimedia design process, from pre-production to production and to post-production. The guide provides ideas on creating and implementing multimedia assignments, example assignments, rubrics for evaluation and other resources and points of consideration.
These are resources that students and faculty can refer to before and after the targeted instruction sessions. Lee can also create course-specific research guides that can be embedded into a course management system, providing a seamless integration between the course and the resources that students need to be successful in creating their multimedia projects.
The Student Multimedia Design Center in the University of Delaware Library is designed to meet the current and future needs of the increasing number of classes that involve creation of multimedia projects and presentations as a course requirement.
There are more than 80 computers, four digital video studios, a digital design/Skype studio, and a sound studio for individual and collaborative use. The center provides multi-level video editing software (such as iMovie, Final Cut Pro, and Adobe Premiere Pro), and more than 145 kits, such as video camera kits, for loan.
UD students, faculty and staff can check out most equipment kits for three days using their University ID card. Located in the lower level of the Morris Library, the Student Multimedia Design Center is open all of the hours that the Morris Library is open, and has staff to assist users until midnight from Sunday to Thursday and until 8 pm from Friday to Saturday. 
For more information about the Student Multimedia Design Center, interested students, faculty and staff can visit the website.