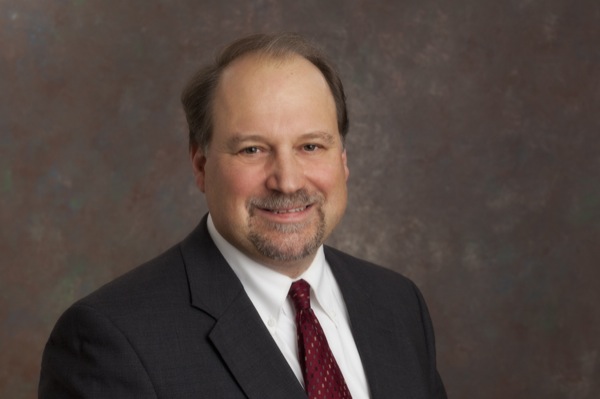 Nov. 19: Science Café
State geologist to speak on 'History of State Geological Surveys'
2:40 p.m., Nov. 19, 2012--David Wunsch, state geologist and director of the Delaware Geological Survey, will give a talk titled "A History and Survey of State Geological Surveys" at 5:30 p.m., Monday, Nov. 19, at the Deer Park Tavern, 108 W. Main St.
The talk is part of the Science Café program sponsored by the Center for Science, Ethics and Public Policy (SEPP) at the University of Delaware.
June 5: Blue Hen 5K
University of Delaware graduates planning to attend Alumni Weekend are encouraged to register for the annual Blue Hen 5K walk and run, which will be held Sunday morning, June 5.
June 6-9: Food and culture series
The 20th annual June Lecture Series at the Osher Lifelong Learning Institute at UD in Wilmington will be held June 6-9. Titled 'June a la Carte,' this year's program focuses on great political documents, feminism, world politics and a Newark cuisine sampler.
Wunsch served as president of the Association of American State Geologists (AASG), which represents the state geologists of all 50 states and Puerto Rico. The AASG has been around about 105 years, and is one of the oldest scientific associations in the U.S.
State geologists are some of the oldest established state government positions in their states, with many first appointed in the early 19th century to look for resources and mineral wealth, which drove the economies of the day.
Many state surveys predate the formation of the more well-known U.S. Geological Survey (established in 1872), and many prominent programs USGS programs were instigated or conducted in cooperation with the state geologists. One example is the national topographic mapping program, which got its start from a meeting of a few state geologists with President Teddy Roosevelt.
The Science Café events allow students, faculty and community members to discuss various scientific issues in an informal setting.
Science Cafés began in the United Kingdom as an informal way for scientists to share basic information about their research and its public benefits. The series is supported by the UD Office of the Provost and the Delaware NSF program EPSCoR. Each meeting is free and open to the public and includes food and refreshments.
On Wednesday, Dec. 5, Greg Shriver, associate professor of wildlife ecology, and Vince D'Amico of the U.S. Forest Service will present "Pre-Apocalyptic Urban Forest Ecology: An Intragalactic Perspective from Newark," also at 5:30 p.m. at the Deer Park Tavern.