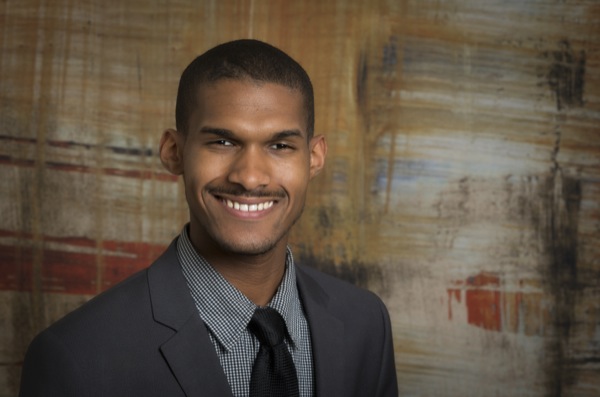 Summer research
UD McNair Scholar selected for prestigious summer research program
9:08 a.m., May 22, 2013--For University of Delaware junior N'Kosi Oates, everything is coming full circle.
Last summer, Oates — part of the McNair Scholars Program — began researching potential schools where he could eventually pursue a doctoral degree.
Chronic wounds
UD's Millicent Sullivan and Kristi Kiick have received a $1.4 million grant from the National Institutes of Health for research that could provide a new approach to the treatment of chronic wounds.
Prof. Heck's legacy
The American Chemical Society is highlighting the legacy of the late Nobel laureate Richard Heck, the Willis F. Harrington Professor Emeritus of Chemistry at the University of Delaware with a digital tribute on its publications website.
"I found an instructor at Columbia University and I remember reading his biography and research interests and immediately thought I would really like to work with him," said Oates, a double major in communication and political science.
That instructor was Dorian T. Warren, associate professor in the Department of Political Science and the School of International and Public Affairs at Columbia. As it turns out, Oates will get the chance to work with him after all, as part of the Leadership Alliance Summer Research Early Identification Program (SR-EIP).
Oates is the second UD McNair Scholar selected by the Leadership Alliance to receive a summer research award. The SR-EIP provides undergraduates interested in applying to doctoral programs with the opportunity to spend 8-10 weeks conducting research with a research mentor at one of the 22 participating institutions.
Oates and Shantel Campbell — who completed her summer research at Stanford University — are the only UD students to have received Leadership Alliance awards. 
"I am extremely excited for N'Kosi and all of his scholarly achievements," said Kimberly Saunders, director of the McNair Scholars Program. "Given that our ultimate program goal is to prepare McNair Scholars for immediate matriculation into graduate school, having our scholars exposed to external research opportunities at a university within their interest for graduate education is a bonus."
As Oates prepared to apply to the SR-EIP this January, he remembered his interest in Warren's work and contacted the professor.
"I wanted to see if he could serve as my research mentor as well as give me a glimpse of life in the profession," said Oates, who received an email back from Warren in less than five minutes.
While the exact nature of the research is still to be determined, Oates knows he will spend close to two months living in a Columbia University residence hall, armed with a stipend and travel funds, gaining invaluable experience. 
"I am very grateful for this opportunity," said Oates. "This experience will provide me with insight into which program I want to pursue in graduate school. It's an honor that one of the professors I have admired will take me under his wing and will provide me with his guidance and mentorship."
Oates will present his summer research at the Leadership Alliance National Symposium, taking place from July 26-28 in Stamford, Conn.
About the Leadership Alliance
Since 1992, The Leadership Alliance has supported students from typically underrepresented groups in research and graduate school preparation.
Students selected for the Summer Research Early Identification Program (SR-EIP) receive research training from a faculty or research mentor at a participating Leadership Alliance institution.
The host institution covers travel and housing expenses. For more information about the program, visit the website. 
Article by Kelley Bregenzer
Photo by Kathy F. Atkinson