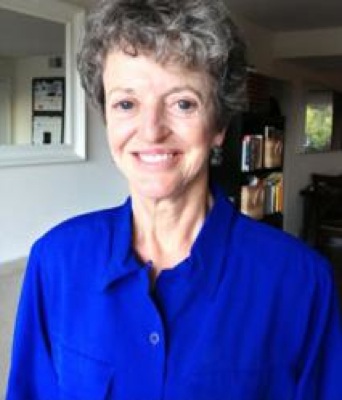 For the Record, March 15, 2013
University community reports recent honors, presentations, publications
10:25 a.m., March 15, 2013--For the Record provides information about recent professional activities of University of Delaware faculty, staff, students and alumni.
Recent honors, presentations and publications include the following:
From graduates, faculty
As it neared time for the processional to open the University of Delaware Commencement ceremonies, graduating students and faculty members shared their feelings about what the event means to them.
Doctoral hooding
It was a day of triumph, cheers and collective relief as more than 160 students from 21 nations participated in the University of Delaware's Doctoral Hooding Convocation held Friday morning on The Green.
Honors
Ann Eden Gibson, professor emerita of art history, has been named the Georgia O'Keeffe Museum Research Center Book Prize winner for 2012 for her work Abstract Expressionism: Other Politics, which was published in 1997 by the Yale University Press. The prize program began in 2009 and offers a cash prize of $5,000 every three years to the author of a book on some aspect of American modernism. Gibson's book was chosen by a committee of distinguished American art scholars, including jurors Patricia Hill of Boston University, Michael Leja of the University of Pennsylvania, Kathleen Pyne of the University of Notre Dame and Jonathan Weinberg, an independent scholar and curator. "I am surprised and so pleased to have this recognition 15 years after Abstract Expressionism: Other Politics was published," said Gibson. "I realized as the years went by and the book continued to not only sell, but its arguments and 'other' artists appear in exhibition catalogues and textbooks, that it was going to be a slow burn. After its original impact, though, I never dreamed that there would be recognition of it at this level. I am very grateful to the Georgia O'Keeffe Museum Research Center and to the distinguished jurors who recognized this and awarded me this extraordinary prize."
James M. Brophy, Francis H. Squire Professor of History, has been awarded the Berlin Prize, a semester-long fellowship at the American Academy in Berlin, where he will spend fall semester at the Hans Arnhold Center. The academy invites scholars, policymakers, artists and writers as its fellows, with the goal of fostering greater understanding between Germany and the United States. Brophy was awarded a summer research fellowship last year from the National Endowment for the Humanities to support his archival research on German publishers from 1770-1850.
A recent article ranked the Department of Hotel, Restaurant and Institutional Management program and faculty 23rd in productivity among an international list of hospitality and tourism programs and authors. Three faculty were also named to the list of most prolific scholars including Fred DeMicco, ARAMARK Professor of HRIM, and Sri Beldona, associate professor, both tied for 15th, and Sheryl Kline, department chair, 17th. The article, "Hospitality Author and University Productivity in the 21st Century," appeared in the Journal of Culinary Science and Technology and analyzed scholarly contributions in eight of the most familiar and distinguished hospitality journals from 2001 through 2010 to establish a proxy for hospitality research productivity.
Media
Polly Weir, director of conference services, was featured in a story in the Unique Venues publication. She hailed UD's facilities, saying the University has "three buildings dedicated to conferences year-around and our facilities are spread out from the beach to downtown; we even have a historic mansion. 
Presentations
Margaret D. Stetz, Mae and Robert Carter Professor of Women's Studies and professor of humanities, gave a lecture on March 1 at the Delaware Art Museum in Wilmington. Titled "The New Woman in Black and White," her talk centered on the life and art of Gertrude Käsebier, the American photographer who is the subject of a major exhibition at UD's Old College Gallery and a smaller one at the Delaware Art Museum, and who was part of a circle of innovative modern women at the turn of the 20th century.
Theodore E. D. Braun, professor emeritus of foreign languages and literatures, presented the paper "Friends and/or Foes? Voltaire and Le Franc de Pompignan" at the annual meeting of the Southeastern American Society of 18th-Century Studies, Charleston, S.C., Feb. 28-March 2.
Mark Samuels Lasner, senior research fellow, Special Collections Department, University of Delaware Library, participated in the Collector's Forum at the Grolier Club associated with the exhibition, "American Little Magazines of the 1890s" on March 13 in New York City.
Peter Beltramo, a graduate student in the Department of Chemical and Biomolecular Engineering, was an invited presenter at the inaugural Milliken Graduate Research Symposium, March 8, Spartanburg, S.C. Beltramo, who is advised by Eric Furst, professor of chemical and biomolecular engineering and director of the Center for Molecular and Engineering Thermodynamics, presented his work titled "Polarization and Field-Directed Assembly of Colloidal Suspensions." His research centers on understanding the interactions between colloidal particles in electric fields and then using that knowledge to create new functional materials via directed self-assembly.  In his work, he found that sound propagates through thin films at different velocities depending on the orientation of the particles.
Publications
Suzanne L. Burton, professor of music education, has published a book chapter in the international compilation, Professional Knowledge in Music Teacher Education. The book presents needed and timely challenging ideas about music teacher education. Burton's contribution is a research study titled "Constructing Professional Paths in a School Embedded Methods Course."
To submit information to be included in For the Record, write to ud-ocm@udel.edu.