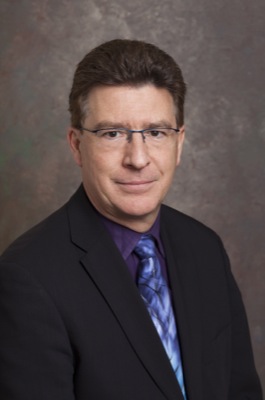 New position
Steiner to become vice president for research at UMBC
11:35 a.m., June 12, 2013--Karl Steiner, senior associate provost for research development at the University of Delaware, has been named vice president for research at the University of Maryland, Baltimore County (UMBC). 
Steiner, who begins his new position Sept. 1, said, "I am indebted to the University of Delaware for the remarkable opportunities that I have enjoyed throughout my career. This campus, this city, and indeed this entire state have had a profound impact on the lives of my family and myself and we will keep wonderful memories from our time in the First State. I look forward to watching from a distance, as UD's tradition of excellence continues into the future."
Chronic wounds
UD's Millicent Sullivan and Kristi Kiick have received a $1.4 million grant from the National Institutes of Health for research that could provide a new approach to the treatment of chronic wounds.
Prof. Heck's legacy
The American Chemical Society is highlighting the legacy of the late Nobel laureate Richard Heck, the Willis F. Harrington Professor Emeritus of Chemistry at the University of Delaware with a digital tribute on its publications website.
"Karl has been a driving force for interdisciplinary research initiatives across the University of Delaware campus and the state," said Charlie Riordan, vice provost for research. "He has fostered an impressive array of federal and state-funded programs particularly in the life sciences and the environment that have enhanced the research infrastructure in Delaware. He also has facilitated significant public and private sector partnerships. Karl's lasting impact on UD is one of collaboration and infrastructure building. We wish him all the best in his new position."
"UMBC has developed a strong and vibrant research enterprise, and we are very fortunate to have someone of Dr. Steiner's talent and experience as our new vice president of research," said Philip Rous, UMBC provost and senior vice president for academic affairs. "He will play a leading role in fostering the university's research agenda and advancing its research mission."
Since Steiner joined UD in 1984, he has been instrumental in securing more than $150 million in support for University and statewide research programs and infrastructure initiatives, funded by the National Institutes of Health, the National Science Foundation, the Department of Defense, the Department of Energy, the state of Delaware, foundations and the private sector. 
He served as principal investigator and earlier as program coordinator for the NIH-funded Delaware INBRE program since its establishment in 2001 and as co-principal investigator for the NSF-funded Delaware EPSCoR program. He also chaired the research and development task force for the Delaware Health Sciences Alliance. 
Prior to his appointment as founding associate director at the Delaware Biotechnology Institute, a position he held from 2000 to 2008, Steiner was the executive director of UD's Center for Composite Materials, one of the foremost academic research centers in its field.
From 1996 to 1998, Steiner was the founding executive director of Fraunhofer USA's Resource Center Delaware, a subsidiary of the German Fraunhofer Society, one of the largest nonprofit applied research organizations in the world. The center has since evolved into the highly successful Fraunhofer USA Center for Molecular Biotechnology.
This past March, Steiner co-chaired the inaugural Fraunhofer-Delaware Technology Summit, which brought together on the UD campus leading researchers in life sciences and sustainable energy from the U.S. and Germany.
Steiner has held faculty appointments at the rank of professor in the Department of Electrical and Computer Engineering and the Biomedical Engineering Program. He has nearly 30 years of research experience in computer-aided simulation and visualization methodologies, with his most current research focusing on interactive, immersive visualization methodologies for biomedical applications. In 2003, he was recognized as a Computerworld Honors Laureate during a reception at San Francisco's City Hall.
Steiner received his engineering diploma in electrical engineering from the University of Applied Sciences in Braunschweig-Wolfenbüttel, Germany; his master's in electrical engineering from the University of Delaware; and his doctorate in mechanical engineering from the Institute for Composite Materials (IVW) at the University of Kaiserslautern, Germany. 
Steiner has been instrumental in establishing successful international exchange programs that have enabled dozens of exchange students from across Europe to conduct research in Delaware. He has advised 23 doctoral and master's students, with his most recent Ph.D. student receiving his doctoral degree at UD Commencement this past May. 
Steiner is co-holder of two patents and has authored more than 80 publications in prominent science, technology and engineering journals, including the Journal of Composites Science and Technology, Oncology Issues, Pediatric Physical Therapy and the Journal of Industry and Higher Education.
About UMBC
UMBC is a dynamic public research university integrating teaching, research and service to benefit the citizens of Maryland. As an Honors University, the campus offers academically talented students a strong undergraduate liberal arts foundation that prepares them for graduate and professional study, entry into the workforce, and community service and leadership.