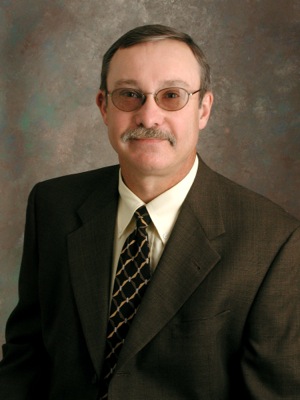 Editor named
Courtright selected to lead communication research journal
2:46 p.m., Jan. 8, 2013--John Courtright, professor of communication at the University of Delaware, has been named editor of Human Communication Research, where his three-year term begins this month with the journal's 39th volume.
The journal, published quarterly by the International Communication Association and read by more than 3,500 of its members, is a top-ranked communication studies journal and one of the top 10 journals in the field of human communication.
'Resilience Engineering'
The University of Delaware's Nii Attoh-Okine recently published a new book with Cambridge University Press, "Resilience Engineering: Models and Analysis."
Reviresco June run
UD ROTC cadets will run from New York City to Miami this month to raise awareness about veterans' affairs.
Courtright has been a member of the UD faculty for more than 25 years, several of them as chair of the Department of Communication. He has served as director of the Office of Undergraduate Studies, the University Honors Program and the Associate in Arts Program.
His research interests include interpersonal communication, new communication media, research methodology, statistics and experimental design, and general speech and communication. He earned bachelor's, master's and doctoral degrees in communication from the University of Iowa.
Courtright was editor of Communication Quarterly from 1998-2001 and remains a member of its editorial board. He also is on the editorial board of Communication Research Reports and previously was a board member or editorial referee for several other journals.
He said his experience as editor of Communication Quarterly led to his interest in the new position. "I knew I had the skill set to do it," he said. "I enjoyed it, and I knew I would enjoy it again. It is my way of giving something back to the discipline."
Human Communication Research focuses on presenting empirical work to advance understanding of human communication with a strong emphasis on theory-driven research, the development of new theoretical models in communication and the development of innovative methods for observing and measuring communication behavior.