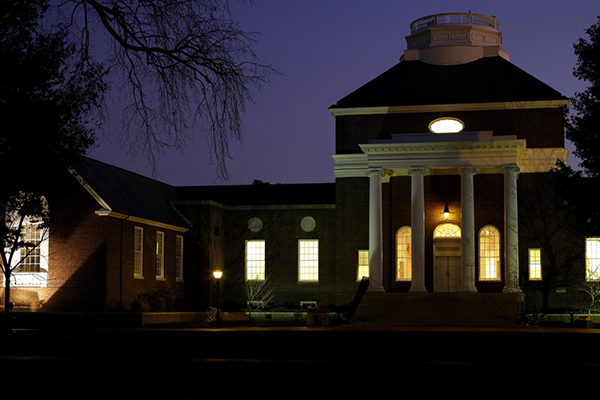 Best value
Kiplinger's Personal Finance names University of Delaware a best value
9:50 a.m., Jan. 2, 2013--Kiplinger's Personal Finance magazine's newest list of the 100 best values in public colleges includes the University of Delaware. The ranking highlights "four-year institutions that deliver a quality education at an affordable price."
Kiplinger's said UD placed in the top 100 "thanks to its high four-year graduation rate, low average student debt at graduation, abundant financial aid, a low sticker price, and overall great value."
From graduates, faculty
As it neared time for the processional to open the University of Delaware Commencement ceremonies, graduating students and faculty members shared their feelings about what the event means to them.
Doctoral hooding
It was a day of triumph, cheers and collective relief as more than 160 students from 21 nations participated in the University of Delaware's Doctoral Hooding Convocation held Friday morning on The Green.
UD is ranked 29th for in-state students, just behind the University of Texas Austin and Virginia Tech and just ahead of Georgia Tech. Topping the list is the University of North Carolina Chapel Hill. UD is ranked 26th for out-of-state students.
The magazine announced the list in its February issue, now on newsstands.
UD was selected from a pool of nearly 600 public four-year colleges and universities. The magazine ranks universities by assessing their quality of education and their costs, and editors then rank each school based on cost and financial aid.
Kiplinger's assesses quality according to a number of measurable standards, including the admission rate, the percentage of students who return for sophomore year, the student-faculty ratio and the four-year graduation rate. Cost criteria include low sticker prices, abundant financial aid and low average debt at graduation.
"We applaud this year's top 100 schools for their efforts to maintain academic standards while meeting the financial needs of their students," said Janet Bodnar, editor of Kiplinger's Personal Finance.
For the full rankings on the Kiplinger's website, click here.
Photo by Kathy F. Atkinson