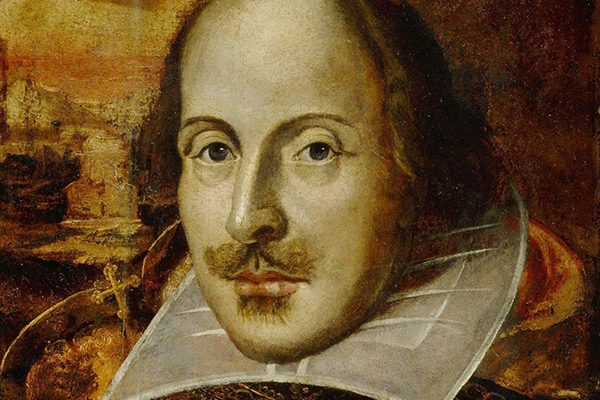 March 16: 'Celebrating Shakespeare'
Saturday Symposium will be dedicated to Shakespeare
2:35 p.m., Feb. 19, 2013--University of Delaware alumni and friends are invited to attend a symposium celebrating the life of William Shakespeare on Saturday, March 16.
The symposium will include eminent Shakespearean speakers, an in-depth look into the University Library's collection of Shakespearean books and a performance of Hamlet. 
June 5: Blue Hen 5K
University of Delaware graduates planning to attend Alumni Weekend are encouraged to register for the annual Blue Hen 5K walk and run, which will be held Sunday morning, June 5.
June 6-9: Food and culture series
The 20th annual June Lecture Series at the Osher Lifelong Learning Institute at UD in Wilmington will be held June 6-9. Titled 'June a la Carte,' this year's program focuses on great political documents, feminism, world politics and a Newark cuisine sampler.
The symposium will begin at 8:45 a.m. in the lobby of Memorial Hall with registration and a continental breakfast.
The day will continue with Don-John Dugas, associate professor of English and a fellow of the Institute for Bibliography and Editing at Kent State University, discussing "Shakespeare for Everyman."
Thomas Clayton, Regents Professor of English at the University of Minnesota, will speak on the topic "To Be or Not to Be the Best of Three Hamlets, That is the Q uestion."
Following the two morning speakers, a buffet lunch will be served. After lunch, attendees can visit Morris Library to view "Shakespeare Publication through the Ages." Morris Library houses a collection of rare Shakespearean books, spanning 400 years of publication history. 
The day will conclude with a performance of Hamlet by the University's Resident Ensemble Players ending at 4 p.m.
The cost of the program is $25 per person, which includes coffee and pastries, catered lunch and a theatre ticket. 
For more details or to register, see the UDconnection Saturday Symposium website. 
The symposium has been made possible through the generous support of Charlotte Orth, Kenneth J. Reckford and the Charlotte Orth Shakespeare Fund.