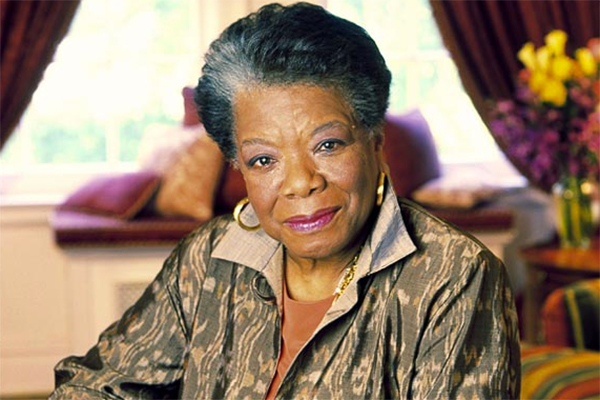 Feb. 22: Maya Angelou event is sold out
University announces tickets to Maya Angelou presentation at BCC have sold out
(Editor's note: It was announced Feb. 20 that tickets to the presentation by Maya Angelou at the Bob Carpenter Center have sold out.)
8:17 a.m., Feb. 1, 2013--Renowned author, educator and civil rights activist Maya Angelou will be the featured speaker at the Black History Month Extravaganza -- presented by the University of Delaware's Center for Black Culture and Cultural Programming Advisory Board -- at 7 p.m., Friday, Feb. 22, at the Bob Carpenter Center.
The event is sold out.
The doors will open at 6:15 p.m. the evening of the presentation.
Angelou, who has been described as a "global renaissance woman," has had a wide-ranging career as a dancer, musician and journalist. As an activist, she worked alongside Malcolm X and the Rev. Dr. Martin Luther King Jr.
In 1970 she wrote the acclaimed book I Know Why the Caged Bird Sings and she went on to become a trailblazer in film and television. She was nominated for a Pulitzer Prize for her 1972 screenplay Georgia, Georgia. 
Angelou has served on two presidential committees, was awarded the Presidential Medal of Arts in 2000, the Lincoln Medal in 2008, and has received three Grammy Awards. President Bill Clinton requested that she compose a poem to read at his inauguration in 1993.
She has received more than 30 honorary degrees and is Reynolds Professor of American Studies at Wake Forest University.
The presentation is sponsored by UD's Center for Black Culture, the Cultural Programming Advisory Board, the Office of Student Life, the Office of Residence Life, University Student Centers, the Office of Equity and Inclusion and the departments of English, Theatre and Black American Studies.
Photo by Dwight Carter