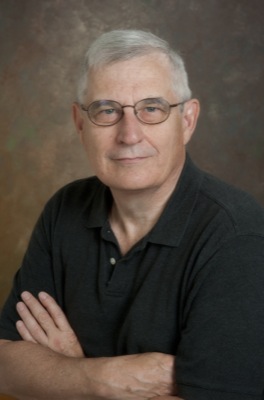 Feb. 19: Alison Lecture
Joel Best to deliver Francis Alison inaugural lecture
5:27 p.m., Feb. 11, 2013--Joel G. Best, professor of sociology and criminal justice at the University of Delaware, will present his Francis Alison Inaugural Lecture, "The Student Loan Messes: Why Definitions of Social Problems Matter," at 4 p.m., Tuesday, Feb. 19, in the Gore Recital Hall of the Roselle Center for the Arts.
Last May, Best was named recipient of the 2012 Francis Alison Faculty Award, UD's highest faculty honor. 
June 5: Blue Hen 5K
University of Delaware graduates planning to attend Alumni Weekend are encouraged to register for the annual Blue Hen 5K walk and run, which will be held Sunday morning, June 5.
June 6-9: Food and culture series
The 20th annual June Lecture Series at the Osher Lifelong Learning Institute at UD in Wilmington will be held June 6-9. Titled 'June a la Carte,' this year's program focuses on great political documents, feminism, world politics and a Newark cuisine sampler.
Widely regarded as the nation's leading scholar in understanding the social construction of social problems, Best is the author of 20 books, three of them now in second editions and six of them translated into Chinese, German, Japanese, Korean or Spanish. 
His two most recent books --The Stupidity Epidemic and Everyone's a Winner -- have respectively examined warnings about education and school quality and the proliferation of awards and honors in contemporary America. 
Three of his books examine the role of statistics in social problems rhetoric: Damned Lies and Statistics, More Damned Lies and Statistics, and Stat-Spotting. 
In addition to his scholarship, he has a strong history of mentorship, including the supervision of doctoral students, several of whom have written award-winning dissertations. 
Best joined the UD faculty in 1999 and chaired the department until 2006. 
A graduate of the University of Minnesota, he earned his master's and doctoral degrees in sociology from the University of California, Berkeley, as well as a master's degree in American history from the University of Minnesota. 
A reception will follow Best's lecture. Those planning to attend are asked to RSVP to provost-office@udel.edu by Feb. 13. 
Photo by Kathy F. Atkinson