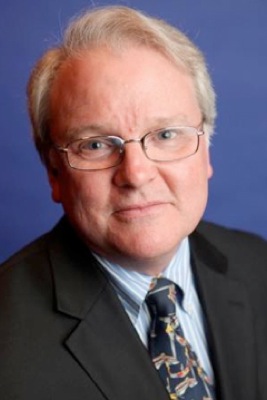 March 6: Copyright expert
National copyright expert to speak on 'Copyright and the Digital Humanities'
3:18 p.m., Feb. 20, 2013--Kenneth Crews, director of Columbia University's Copyright Advisory Office, will discuss "Copyright and the Digital Humanities" during a presentation at 5 p.m., Wednesday, March 6, in the Morris Library Reading Room (formerly the Reserve Room) at the University of Delaware.
Faculty, students, staff and interested members of the public are invited. The presentation will be followed by a reception. 
June 5: Blue Hen 5K
University of Delaware graduates planning to attend Alumni Weekend are encouraged to register for the annual Blue Hen 5K walk and run, which will be held Sunday morning, June 5.
June 6-9: Food and culture series
The 20th annual June Lecture Series at the Osher Lifelong Learning Institute at UD in Wilmington will be held June 6-9. Titled 'June a la Carte,' this year's program focuses on great political documents, feminism, world politics and a Newark cuisine sampler.
Crews is speaking as part of the Wednesday evening "Perspectives on Digital Humanities" series which is co-sponsored by the Interdisciplinary Humanities Research Center, the College of Arts and Sciences and the University of Delaware Library.
Crews is a nationally recognized copyright expert, particularly in the area of copyright issues that are important to the work of colleges and universities. Fair Use is one of these significant issues. Recently, he served as the expert witness in the Georgia State University case about access to library reserve materials, now under appeal by three publishers.
Crews' most recent book is Copyright Law for Librarians and Educators (third edition, 2012). He is also known for his work with the U.S. Copyright Office as an expert witness and mediator and for his work with the World Intellectual Property Organization, an agency of the United Nations.
Acceptances for this presentation are requested but not required. Respond by email to libraryrsvp@winsor.lib.udel.edu or by telephone to 302-831-2231. Walk-ins are welcome.