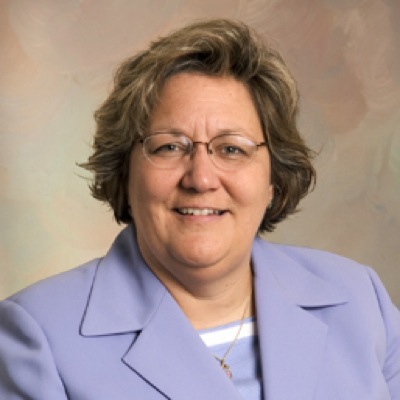 Global Faculty Fellow
Amy Johnson appointed IGS faculty fellow, director of global exchange
3:56 p.m., Dec. 14, 2012--Amy Nagorski Johnson, professor of nursing in the College of Health Sciences at the University of Delaware, has been appointed faculty fellow and director of global exchange at UD's Institute for Global Studies (IGS). 
"Amy is deeply committed to global education and has led research-based study abroad programs every year for the past decade," said Nancy Guerra, associate provost for international programs and IGS director. "She will play a critical role at the Institute for Global Studies in fostering faculty involvement in the Salzburg Global Seminar, Fulbright awards and other global programs and partnerships that provide faculty with invaluable international academic experience."
Fulbright awards
Three University of Delaware students and an alumna have received word this spring that they will travel abroad as part of the newest class of Fulbright Student Program award winners.
Peace Corps plans
Two University of Delaware students, John McCarron and Bridgette Spritz, have been selected as Peace Corps volunteers and will serve in Ghana and Rwanda.
"Bringing UD's teaching expertise to other campuses has so many positive impacts. It benefits global citizenship," Johnson said. "I'm looking forward to meeting with faculty across campus and connecting them with potential international partners and programs of interest."
During UD's month-long Winter Session for the past 10 years, Johnson has involved nursing students in hands-on research on issues such as skin cancer and sun safety, women's health, and nursing care for high-risk infants in locales from Australia and New Zealand to Italy, Switzerland, and coming this winter, France. 
She also has developed a course to teach students how to capture media segments while learning abroad, engaging them in developing electronic portfolios and blogs that demonstrate their understanding of complex global issues. 
In addition to her UD research, teaching and advising, Johnson holds a national certification in neonatal intensive care nursing, and previously worked in the Neonatal Intensive Care Unit at Christiana Care Health System. 
In 2006, she received the excellence in neonatal nursing clinical practice award from the National Academy of Neonatal Nursing, and in 2003, she won the National Excellence in Education Award of the Society of Pediatric Nurses.
Additionally, Johnson was the president of the University's Faculty Senate from 2008-09 and served for five years on the Faculty Senate Executive Committee. She currently serves on the University committee for a tobacco-free campus, an issue brought forward by student leadership that is now embraced across the colleges. She served on the recent Middle States Steering Committee and chaired the Academic Priorities Committee in 2010-11. In 2005, she won the University's Excellence in Teaching Award.