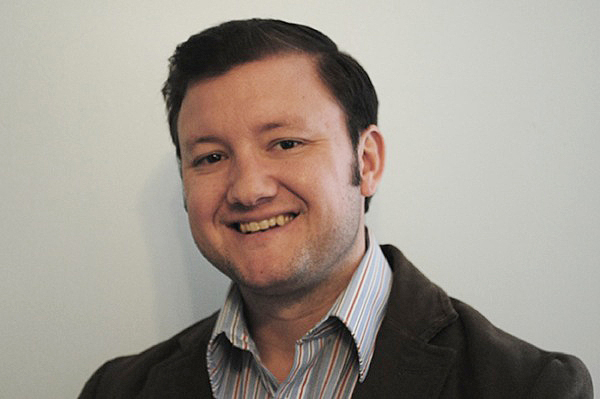 Chicago research fellowship
Doctoral student receives prestigious Robert L. Platzman Memorial Fellowship
7:04 p.m., April 8, 2013--Christopher La Casse, a doctoral candidate in the Department of English, has been awarded a Robert L. Platzman Memorial Fellowship. 
The fellowship provides researchers with the resources to visit the University of Chicago Library and examine the extensive collections housed there. 
National Medal of Science
President Barack Obama recently presented the National Medal of Science to University of Delaware alumnus Rakesh Jain.
Warren Award
Rosalind Johnson, assistant dean for student success in the NUCLEUS Program in UD's College of Arts and Sciences, was presented the John Warren Excellence in Leadership and Service Award during a May 26 ceremony.
La Casse will use the fellowship as an opportunity to supplement his study of three literary magazines and their adaptations to the political climate of World War I. 
La Casse's dissertation, "Modernism in the Magazines, Modernism in the Great War: Poetry, The Little Review and Reveille," examines World War I as a crucial moment in the history of Anglo-American literary modernism. 
During a weeklong trip to the University of Chicago's Special Collections Research Center, La Casse will investigate the financial records of Poetry: A Magazine of Verse as well as the papers of Harriet Monroe, whose editorship reflected conflicting views of World War I. 
"It's going to be a pretty extensive research trip," said La Casse.
Monroe began Poetry as a "little magazine" to cultivate taste for modern poetry in America. Initially, Monroe took a strong anti-war stance in the pages of her magazine shortly after the war broke out. That view changed drastically once U.S. involvement in the war became official. 
Wartime paper shortages and costs caused several "little magazines," which had low circulation numbers and little advertising revenue, to end their print-runs. La Casse observed how Monroe capitalized on nationalistic fervor when she began marketing her magazine in support of American soldier poets. 
La Casse said he hopes the fellowship will provide him with clues to Monroe's sudden change of heart.
"I need to go into the archives to gain a comprehensive view of her editorial policy," he explained, "to look at her correspondence and financial records to see how she might have been responding to the political, economic and cultural pressures of that time." 
To discover any influences on the magazine's transformation, La Casse will use the fellowship as a chance to examine correspondence between Monroe and her contributors as well as the magazine's financial backers –many of whom supported the war. 
La Casse, an Iraq War veteran, noted that his fellowship selection and research are timely, coinciding with the recent media coverage of the Iraq war.
"In the news now, you're seeing a lot of discussion about the 10-year anniversary so it's been interesting to see parallels between the cultural politics that surrounded two wars that occurred roughly 100 years apart." 
Article by Kelley Bregenzer