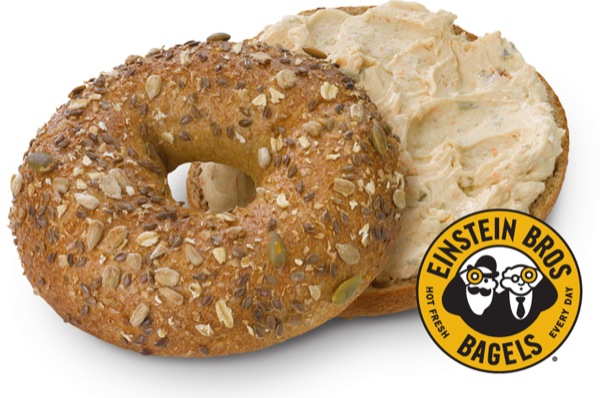 Bagels in ISE
Einstein Bros. Bagels to occupy cafe space in new University facility
11:43 a.m., April 29, 2013--When the new University of Delaware Interdisciplinary Science and Engineering Laboratory (ISE Lab) opens this fall, the smell of bread and coffee will meet you at the door. The building's lobby contains a café space that will be occupied by Einstein Bros. Bagels.
Einstein Bros. Bagels offers a selection of freshly baked bagels, sandwiches, lighter options, sweets and coffees. 
From graduates, faculty
As it neared time for the processional to open the University of Delaware Commencement ceremonies, graduating students and faculty members shared their feelings about what the event means to them.
Doctoral hooding
It was a day of triumph, cheers and collective relief as more than 160 students from 21 nations participated in the University of Delaware's Doctoral Hooding Convocation held Friday morning on The Green.
"We are always doing research to understand students' needs and preferences and are excited to open an Einstein Bros. on campus to serve the campus community," said Sue Bogan, director of dining services. "The new facility is a great addition to the UD dining program and provides a variety of meal options for students and faculty." 
Members of the UD community and visitors will have the opportunity to grab a bite and relax in the ISE Lab's lobby area, which will feature comfortable seating, or one of several other common areas, including group study rooms.
The restaurant will be open 7:30 a.m. to 5 p.m. Mondays through Fridays. It will be operated by UD Dining Services and will accept cash, credit cards and Points as payment.