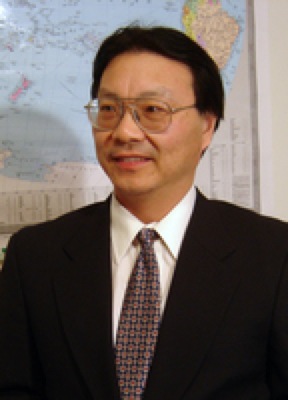 China Forum Series
Expert from Duke University to present on Asian values
1:18 p.m., April 26, 2013--Liu Kang, director of the China Research Center at Duke University, will present "China Model, Universalism and Asian Values," the third lecture in the China Forum series hosted by the Confucius Institute at the University of Delaware, on Tuesday, April 30, from 4:30-5:30 p.m. in 204 Kirkbride Hall. A reception will follow.
Kang is professor of Chinese Studies in Duke's Department of Asian and Middle Eastern Studies and director of its China Research Center.  He also is dean and chaired professor of the Institute of Arts and Humanities at Shanghai Jiaotong University.
Fulbright awards
Three University of Delaware students and an alumna have received word this spring that they will travel abroad as part of the newest class of Fulbright Student Program award winners.
Peace Corps plans
Two University of Delaware students, John McCarron and Bridgette Spritz, have been selected as Peace Corps volunteers and will serve in Ghana and Rwanda.
He earned a bachelor's degree in English from Nanjing University in 1982. In 1983, he came to the United States on a Fulbright scholarship and received a doctorate in comparative literature from the University of Wisconsin-Madison in 1989.
He is the author of eight books, including Aesthetics and Marxism (Duke University Press, 2000), Globalization and Cultural Trends in China (University of Hawaii Press, 2003), Culture/Media/Globalization (Nanjing University Press, 2006), and Demonizing China (Chinese Social Sciences Academy Press, 1996), a best-selling book in Chinese that analyzes the American media's coverage of China.
His current projects include global surveys of China's image, Chinese soft power and public diplomacy, and political and ideological changes in China.