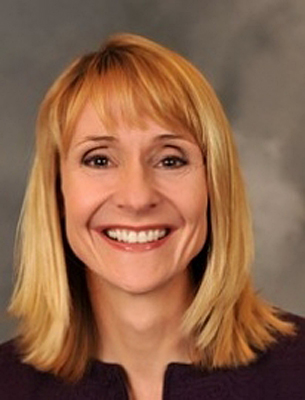 Gold medal speaker
Olympic gold medalist Hogshead keynote speaker as ICECP opens
8:18 a.m., Sept. 30, 2011--Olympic gold medalist swimmer Nancy Hogshead-Makar will be the keynote speaker at the opening ceremony of the fourth edition of the International Coaching Enrichment Certificate Program (ICECP) at 9 a.m., Monday, Oct. 3, in the Grand Ballroom of Marriott's Courtyard Newark at the University of Delaware.
The ICECP, which UD offers in conjunction with the U.S. Olympic Committee and the International Olympic Committee's Olympic Solidarity Fund, will host 32 national coaches representing five continents, 32 countries and 10 sports. 
Fulbright awards
Three University of Delaware students and an alumna have received word this spring that they will travel abroad as part of the newest class of Fulbright Student Program award winners.
Peace Corps plans
Two University of Delaware students, John McCarron and Bridgette Spritz, have been selected as Peace Corps volunteers and will serve in Ghana and Rwanda.
The program consists of lectures, guest speakers, participant presentations, group work and field trips. In addition, each coach will undergo an apprenticeship with a U.S. national team or college team as well as develop a project aimed at improving their national coaching infrastructure with the support of an international coaching expert.
Hogshead was a three-time Olympic gold medalist in swimming events at the 1984 Summer Games and she currently serves as senior director for legal advocacy for the Women's Sports Foundation and is a professor of law at Florida Coastal School of Law. 
"We are much honored to have Nancy serve as our keynote. She embodies all that is good in sport and personifies the high ideals of the Olympic Movement," said ICECP Director Matthew J. Robinson, UD professor of sport management and director of the Institute for Global Studies.  "Nancy was a great competitor in the pool and she has taken that pursuit of excellence into all aspects of her life and she has impacted many in a positive way by doing so." 
Hogshead is a graduate of Duke University and Georgetown Law School, and and is one of the nation's foremost experts on Title IX of the Education Amendments of 1972, particularly within the context of intercollegiate sports. 
She is a former president of the Women's Sports Foundation (1992-94) and currently serves as its legal adviser. She has testified in Congress numerous times on the topic of gender equity in athletics, written numerous scholarly and lay articles, and has been a frequent guest on national news programs on the topic, including 60 Minutes, CNN, Good Morning America, and ESPN. 
She serves as an expert witness in Title IX cases, and has filed supportive affidavits such as her submission in support of the plaintiff in Mercer v. Duke University and has written amicus briefs representing athletic organizations such as the 2005 Supreme Court case in Jackson v. Birmingham. 
In 2007 Sports Illustrated magazine listed her as one of the most influential people in the 35-year history of Title IX.