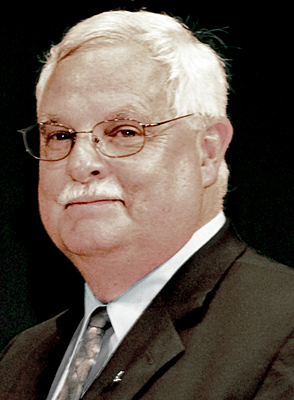 Oct. 26: 'The Gift That Keeps Giving'
Oak Knoll's Fleck to speak on collectors, library beneficiaries
9:42 a.m., Sept. 27, 2011--The University of Delaware Library Associates and the University of Delaware Library have announced a presentation entitled "The Gift That Keeps Giving: Tales of Collectors and Their Library Beneficiaries in America" by Robert D. Fleck, Jr., which will be held on Wednesday, Oct. 26, at 4:30 p.m., in the Reserve Room of the Morris Library. There is no charge for attendance.
The presentation is held in conjunction with the exhibition, "A Decade of Donors 2000-2010," in the Special Collections Exhibition Gallery of the Morris Library, and will highlight an exhibition of books, letters, manuscripts, photographs, printed ephemera, artwork and realia and other significant items which were donated to Special Collections in the past decade.
June 5: Blue Hen 5K
University of Delaware graduates planning to attend Alumni Weekend are encouraged to register for the annual Blue Hen 5K walk and run, which will be held Sunday morning, June 5.
June 6-9: Food and culture series
The 20th annual June Lecture Series at the Osher Lifelong Learning Institute at UD in Wilmington will be held June 6-9. Titled 'June a la Carte,' this year's program focuses on great political documents, feminism, world politics and a Newark cuisine sampler.
Fleck graduated from the University of Delaware with a bachelor's degree in chemical engineering in 1969 and from the University of Virginia with a master's degree in chemical engineering in 1971.
He founded Oak Knoll Books in 1976 as a chemical engineer by training who let his hobby get the best of him. Somehow making oil refineries more efficient using mathematics and computers paled in comparison to the joy of handling books. 
Oak Knoll Press, the second part of the business, was established in 1978 as a logical extension of Oak Knoll Books. 
Today, Oak Knoll Books, located in New Castle, Del., is a thriving antiquarian bookstore that maintains an inventory of about 23,000 titles. The main specialties continue to be books about bibliography, book collecting, book design, book illustration, book selling, bookbinding, bookplates, children's books, Delaware books, fine press books, forgery, graphic arts, libraries, literary criticism, marbling, papermaking, printing history, publishing, typography and type specimens, and writing and calligraphy plus books about the history of all of these fields. 
In his talk "The Gift That Keeps Giving: Tales of Collectors and Their Library Beneficiaries in America," Fleck will relate some serious and some not so serious tales of collectors and their gifts to libraries. 
A reception for program attendees will follow in the Reserve Room after Fleck's presentation. The program and reception are open to the public. Interested individuals may request a printed invitation by calling the Office of the Vice Provost at 302-831-2231 or by sending an email to libraryrsvp@winsor.lib.udel.edu. The invitation is available in PDF format by clicking here.