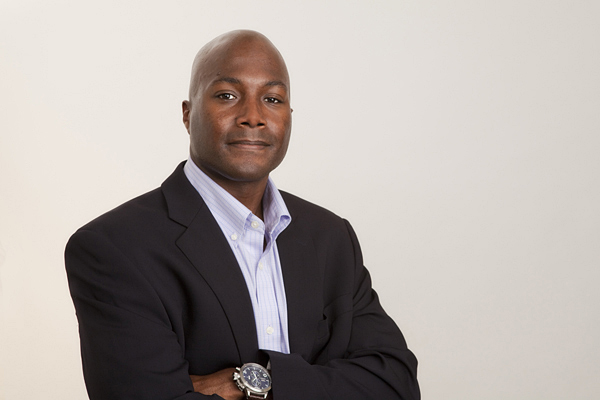 Mangone Young Scholar
Epps named Francis Alison Society's 2011 Mangone Young Scholar
1:54 p.m., Oct. 4, 2011--Thomas H. Epps, III, assistant professor of chemical engineering at the University of Delaware, has been selected by the University's Francis Alison Society to receive its 2011 Gerard J. Mangone Young Scholars Award. 
The award, named in honor of a distinguished University professor, recognizes promising and accomplished young faculty. The recipient is chosen by fellow faculty members who have received the Francis Alison Award, the University's highest faculty honor. Epps will receive his award on Wednesday, Nov. 2, from the Francis Alison Society. 
National Medal of Science
President Barack Obama recently presented the National Medal of Science to University of Delaware alumnus Rakesh Jain.
Warren Award
Rosalind Johnson, assistant dean for student success in the NUCLEUS Program in UD's College of Arts and Sciences, was presented the John Warren Excellence in Leadership and Service Award during a May 26 ceremony.
"Thomas has, in a relatively short time, established a world-recognized and highly collaborative research program at UD and has distinguished himself as one of the rising stars in the field of polymer science." said Norman J. Wagner, Alvin B. and Julia O. Stiles Professor and chair of the Department of Chemical Engineering.
Epps conducts innovative research on ion-conducting polymers as separator membranes for safe, lightweight, flexible and high-density lithium batteries. His multi-faceted research program explores aspects of chemical engineering, chemistry, and materials science to generate nanoscale structures in soft (plastic) materials. 
This research is crucial to advancing alternative energy generation devices, which often rely on the ability to harness captured energy until it is needed. Such devices require more efficient batteries to store and release this energy. The self-assembly of nanomaterials, such as block copolymers, provides a cost-effective means of fabricating the membranes for the desired battery systems. 
Epps' pioneering research on "Phase Behavior and Interaction Parameters in Salt-Doped Polymer Electrolytes: Counterion Effects," a manuscript co-authored with doctoral student Wen-Shiue (Owen) Young, was published in Macromolecules, the premier journal in the field of polymer science, in 2009. The article, one of Epps' rapidly growing list of scientific publications, has since produced a significant impact on polymer science research.
"I am very pleased to have someone with Thomas' creativity, drive, teaching abilities, and collegiality in our department," added Wagner. "He is uniquely deserving of this honor."
In 2010, Epps received the prestigious Presidential Early Career Award for Scientists and Engineers (PECASE), an elite distinction bestowed by President Barack Obama.
Additionally, Epps is the recipient of a number of other honors and awards, including a National Science Foundation (NSF) Faculty Early Career Development Award, an Air Force Young Investigator grant and the Lloyd Ferguson Young Scientist Award from the National Organization for the Professional Advancement of Black Chemists and Chemical Engineers. He was also co-director of an NSF Research Experiences for Undergraduates program at UD focused on energy and sustainability.
Epps earned bachelor's and master's degrees at the Massachusetts Institute of Technology and a doctoral degree at the University of Minnesota. He joined the UD faculty in 2006 after completing postdoctoral work as a National Research Council Postdoctoral Fellow in the Polymers Division at the National Institute of Standards and Technology in Gaithersburg, Md.
About the award
The Mangone Young Scholars Award is named in honor of the late Gerard J. Mangone, who joined the UD faculty in 1972 and created the UD Center for the Study of Marine Policy, renamed in his honor in 2003.
Dr. Mangone, University Research Professor in the College of Earth, Ocean, and Environment, received the Francis Alison Award in 1983. In 2010, he received an honorary degree from UD. He died on July 27, 2011.
Article by Gabriella Chiera
Photo by Ambre Alexander