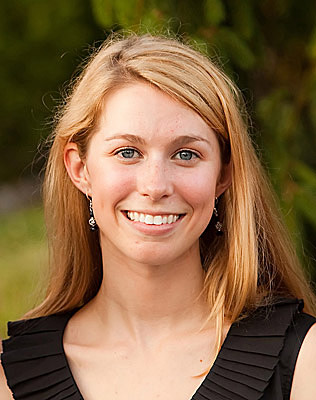 Students coordinate conference
CUCMC research conference to be held June 20-21 at UD
1:09 p.m., June 12, 2012--The Cross University Collaborative Mentoring Conference (CUCMC) provides graduate students studying education and child development a unique opportunity to share their research and receive feedback from faculty and peers from neighboring universities. 
The 12th annual CUCMC conference begins with a welcome reception on the evening of June 20 and continues with the full-day conference on June 21 at Perkins Student Center. The theme of this year's conference is "Exploring the Needs of 21st Century Learners: Issues of Education and Development from an Interdisciplinary Perspective." 
Chronic wounds
UD's Millicent Sullivan and Kristi Kiick have received a $1.4 million grant from the National Institutes of Health for research that could provide a new approach to the treatment of chronic wounds.
Prof. Heck's legacy
The American Chemical Society is highlighting the legacy of the late Nobel laureate Richard Heck, the Willis F. Harrington Professor Emeritus of Chemistry at the University of Delaware with a digital tribute on its publications website.
There will be over 65 student presentations, a keynote address by Nancy G. Guerra, professor in UD's Department of Psychology, and informal opportunities for students and faculty mentors to connect over similar research interests.
"The core values of this conference reflect the principles of learning and scholarship that SOE promotes within its graduate programs," states Gail Rys, director of UD's School of Education (SOE) graduate programs.  "It features faculty-student mentorship, collaboration across universities, presentation of student research, as well as critical feedback from peers and faculty with complementary research interests." 
Beginning at the University of Pennsylvania, this conference has continued for 12 years with UD faculty and students participating from its onset.
This year, a core committee of graduate students from SOE, led by Casey Irwin, the president of the Educational Graduate Association, seized the opportunity to host the 12th annual CUCMC at UD.
"The conference is remarkable because students plan and run the entire conference," explains Christina Mason Johnston, SOE graduate programs coordinator. "The planning committee has worked diligently, securing the conference location, advertising, designing the website, recruiting students and faculty, fundraising, reviewing student proposals for presentations, and programming, among other aspects."
Since last June, the UD planning committee has been collaborating with other students from cohost New York University. Approximately 90 students and faculty from the University of Delaware, New York University, University of Miami, Tufts University, University of Pennsylvania, Fordham University, Temple University, Lehigh University and Rowan University will be participating. 
For information on the conference, including accommodations, transportation or registration, visit this website (links on left sidebar) or email the 2012 CUCMC Planning Committee.
Article by Alison Burris