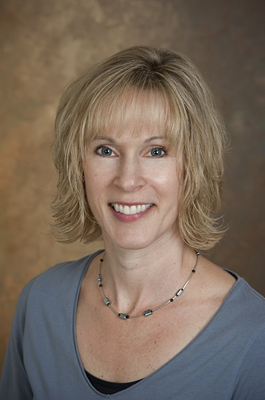 Kiick deputy dean
Kristi Kiick named deputy dean of College of Engineering effective Aug. 1
11:34 a.m., July 18, 2011--Kristi Kiick, professor of materials science and engineering, has been named deputy dean of the University of Delaware's College of Engineering effective Aug. 1.
As deputy dean, Kiick replaces Babatunde Ogunnaike who has been appointed interim dean of engineering.
From graduates, faculty
As it neared time for the processional to open the University of Delaware Commencement ceremonies, graduating students and faculty members shared their feelings about what the event means to them.
Doctoral hooding
It was a day of triumph, cheers and collective relief as more than 160 students from 21 nations participated in the University of Delaware's Doctoral Hooding Convocation held Friday morning on The Green.
"I am honored to have this opportunity to serve the college and look forward to working with Tunde, the faculty and staff on our research and education missions," said Kiick, who is also associate director of UD's biomedical engineering program.
In naming her to this new leadership role, Ogunnaike applauded Kiick's strong interdisciplinary research and teaching credentials, which he noted "have already earned her the respect of her peers."
"Kristi represents a new generation of true scholars. In my opinion, she is an exemplary figure worthy of emulation by the younger generation. I am delighted to add her to the college leadership team and I look forward to working with her," said Ogunnaike.
Kiick's expertise is in biomaterials, materials used and adapted for medical applications. Her current work involves examining new polymeric materials that can selectively control inflammation and immune responses, as well as drug-delivering hydrogels for treating cardiovascular disease.
She earned a bachelor's of science degree in chemistry from the University of Delaware in 1989, where she was a DuPont scholar.  Also a National Science Foundation Graduate Fellow and National Defense Science and Engineering Graduate Fellow, Kiick completed a master's degree in chemistry at the University of Georgia in 1991 and both a master's degree and doctorate in polymer science and engineering at the University of Massachusetts Amherst in 1998 and 2001, respectively.
She joined UD in 2001 as an assistant professor of materials science and adjunct professor in chemical engineering, with an affiliation to the Delaware Biotechnology Institute. She served as associate professor in materials science in 2007 until her promotion to professor in 2011.
Author or editor of eight books, book chapters or edited journals and more than 60 papers, Kiick has delivered over 120 invited seminars and presentations and holds 17 U.S. patents.
She has won a number of awards and named lectureships, including the National Science Foundation's Faculty Early Career Development Award, the Arnold and Mabel Beckman Foundation Young Investigator Award and the DuPont Young Professor Award.
Kiick is a member of the board of directors of the American Chemical Society's Division of Polymer Chemistry, as well as a member of the American Association for the Advancement of Science (AAAS), the Society for Biomaterials and the Controlled Release Society. She serves as a founding principal editor for MRS Communications, and on the advisory and editorial boards for the Journal of Bioactive and Compatible Polymers, Macromolecular Bioscience, Biomacromolecules, Macromolecules and the Nemours Center for Childhood Cancer Research.
At UD, she is also active in Women in Science and Engineering (WISE), an organization devoted to improving female faculty representation in science and engineering.
Article by Karen B. Roberts