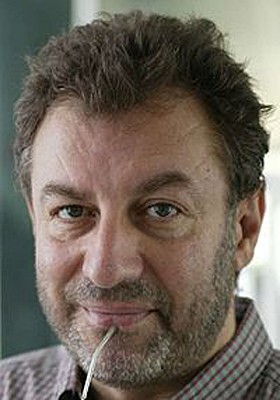 Alum education minister
UD alumnus minister of education for new government in Portugal
10:21 a.m., July 8, 2011--Nuno Crato, a University of Delaware alumnus, has been named Portugal's new minister of education, higher education and science by the recently elected prime minister, Pedro Passos Coelho.
Crato earned his doctorate in applied mathematics from the University of Delaware in 1992. His general research area is probability theory and its applications, with focus in stochastic processes and time series applied to climate and finance.
'Resilience Engineering'
The University of Delaware's Nii Attoh-Okine recently published a new book with Cambridge University Press, "Resilience Engineering: Models and Analysis."
Reviresco June run
UD ROTC cadets will run from New York City to Miami this month to raise awareness about veterans' affairs.
Gilberto Schleiniger, associate professor in UD's Department of Mathematical Sciences and a longtime friend of the Crato family, said the new minister is "a very respected and well-known leader in educational issues." He described Crato's recent appointment as "a tribute to his wisdom, integrity and leadership qualities."
His new role in the cabinet of Portugal will not be Crato's first time in a leadership position. He has served as president of the Portuguese Mathematical Society, whose objective is to promote and improve mathematics in Portugal.
He also served "as president of Taguspark – a science and technology park that combines the efforts of universities, research and development institutions, and technology-based companies to promote research, development and knowledge transfer among themselves and to the markets," Schleiniger said.
Crato is recognized as an Independent member of the coalition cabinet.
"He is a very bright individual with a calm demeanor, who thinks deeply about the issues that concern him and uses his talents in service of the community," Schleiniger said.
Following his UD graduation, Crato taught mathematics at the New Jersey Institute of Technology and the Stevens Institute of Technology for eight years. 
In 2000, Crato moved back to his native country, Portugal, where he taught mathematics and statistics in the ISEG/Technical University of Lisbon.
His growing list of achievements includes writing more than 45 published works on science and mathematics, activity in scientific and professional societies, and numerous prestigious honors. He was the recipient of the European Commission's European Science Award (2008), and awarded First Prize for Public Awareness of Mathematics by the European Mathematics Society (2003).
Article by Taylor Martel