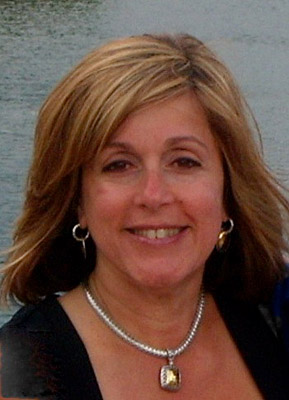 Weinberg Center
Governance expert Ann C. Mulé appointed associate director
12:45 p.m., Feb. 29, 2012--Ann C. Mulé, former chief governance and compliance officer, assistant general counsel and corporate secretary for Sunoco, Inc., has been appointed the new associate director for the University of Delaware's John L. Weinberg Center for Corporate Governance (WCCG), effective March 1.
Mulé, who was named one of the top 100 most influential governance leaders by Directorship Magazine in 2007 and 2008, will assume a variety of leadership roles at the WCCG, including running all professional, public service and community outreach activities of the center.
'Resilience Engineering'
The University of Delaware's Nii Attoh-Okine recently published a new book with Cambridge University Press, "Resilience Engineering: Models and Analysis."
Reviresco June run
UD ROTC cadets will run from New York City to Miami this month to raise awareness about veterans' affairs.
"Ann has a terrific and widespread reputation in the governance community," said Charles Elson, Edgar S. Woolard, Jr., Chair and director of the WCCG. "We are lucky to catch someone as talented and respected."
Mulé noted the prominence of the WCCG and continued relevance of the center's mission since its founding in 2000 drew her to the position.
"The Weinberg Center has an international reputation for its programs and the impact it has had on influencing and shaping corporate governance laws and practices," said Mulé. "I am delighted to join the Weinberg Center as associate director and look forward to working closely with Charles Elson as well as with the students, faculty and staff at UD, the Delaware judiciary, shareholders, corporate board members and the legal and governance community to continue to advance the center's mission and strategic goals."
Mulé has over 25 years of experience in the corporate governance field. In her former roles at Sunoco, Inc., she provided governance advice and legal counsel directly to the board of directors, board committees and senior management team.
In addition to managing board and board committee matters, she had primary responsibility for securities and corporate law; governance and executive compensation; corporate compliance; and general matters related to public company accountability. 
Mulé has served on numerous boards, including the Philadelphia Zoo, Philadelphia Bar Association and the Society of Corporate Secretaries and Governance Professionals. She has also served as a member of the WCCG's advisory board since its founding.