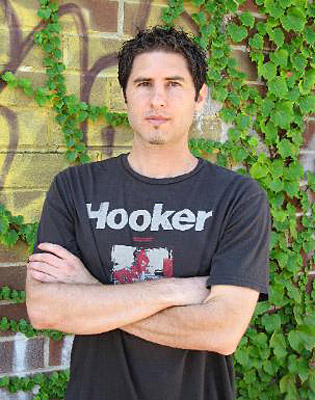 March 10: Festival of Words
Festival of Words encourages teens to read, write, discuss books
9:21 a.m., Feb. 7, 2012--On Saturday, March 10, the University of Delaware's Willard Hall Education Building will be teeming with teenagers eager to hear a popular young adult author, enter writing contests, recite poetry and discuss books they've read.
This year, the 12th annual Festival of Words will feature Matt de la Pena, award winning young adult author of Ball Don't Lie and I Will Save You, as the keynote speaker. The afternoon session will include a performance by a lively duo of actors from Poetry Alive! This high-energy show brings poetry to life, by engaging and entertaining students with poems tailored to their ages and interests.
June 5: Blue Hen 5K
University of Delaware graduates planning to attend Alumni Weekend are encouraged to register for the annual Blue Hen 5K walk and run, which will be held Sunday morning, June 5.
June 6-9: Food and culture series
The 20th annual June Lecture Series at the Osher Lifelong Learning Institute at UD in Wilmington will be held June 6-9. Titled 'June a la Carte,' this year's program focuses on great political documents, feminism, world politics and a Newark cuisine sampler.
Other sessions will provide attendees an opportunity to discuss and examine books they have read prior to attending.
"For past 11 years, the adults attending this conference have been amazed by the enthusiasm of the teens that have given up a Saturday to attend a literacy conference," says Peggy Dillner, program coordinator. "We have teachers that find the program so valuable, they bring kids back year after year."
The Festival of Words will be held from 9 a.m-3 p.m. at the Willard Hall Education Building. It is open to adolescents in grades 6-12, and adults who work with them. The event is free, but interested teachers and students are asked to register online by Feb. 24.  A list of books will be provided to read prior to the festival.
Supported by a generous grant from the Margaret Alexander Edwards Trust, the conference has additional support from the Delaware Teacher Center, Delaware Center for Teacher Education, Education Resource Center, UD's Writing Center and the School of Education.  
Additional information can be found at the Festival of Words website.