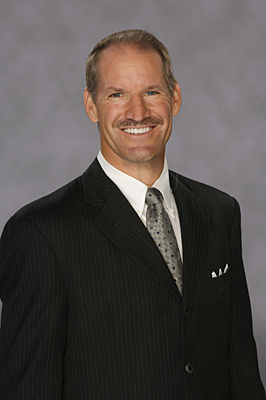 April 18: UD Speaks features Bill Cowher
Former NFL coach to speak on 'Blueprint for Winning Team' at The Bob
10:11 a.m., March 4, 2011----Bill Cowher, who led the Pittsburgh Steelers to victory in Super Bowl XL, will give a public lecture at the University of Delaware's Bob Carpenter Center on Monday, April 18.
Cowher's talk, "Blueprint for a Winning Team," will focus on the elements he believes are critical to both football and life. According to Cowher, everyone needs the right game plan, the right people and environment surrounding them, as well as the right approach to achieve all their goals.
June 5: Blue Hen 5K
University of Delaware graduates planning to attend Alumni Weekend are encouraged to register for the annual Blue Hen 5K walk and run, which will be held Sunday morning, June 5.
June 6-9: Food and culture series
The 20th annual June Lecture Series at the Osher Lifelong Learning Institute at UD in Wilmington will be held June 6-9. Titled 'June a la Carte,' this year's program focuses on great political documents, feminism, world politics and a Newark cuisine sampler.
As an NFL coach, Cowher won 161 games and was the longest-tenured head coach in the league. He stepped down after 15 years with the Steelers in 2006. Under his leadership, the team earned 10 postseason berths, captured eight division titles, advanced to six AFC Championship games, made two Super Bowl appearances and won one Super Bowl title. In 2007, Cowher joind CBS Sports as an analyst for The NFL Today.
The event will begin at 7:45 pm. Tickets go on sale Monday, March 7, via Ticketmaster and at UD box offices. UD box offices can be found at the Trabant University Center and the Bob Carpenter Center. Cost per ticket is $5 for students, $7 for faculty and staff, and $10 for the public. Student tickets are on sale only at UD box offices, where you must show your valid UD ID. All seating is general admission.
Cowher's talk is part of the UD Speaks series. UD Speaks is dedicated to bringing world-class leaders to the Delaware campus to educate, enlighten and engage the University community.
The event is presented by the Division of Student Life, University Student Centers and the Blue Hen Leadership Program.