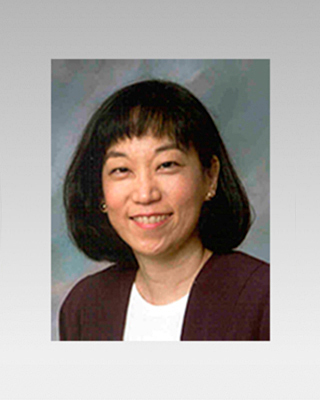 New dean for CEHD
Okagaki to lead UD's College of Education and Human Development
4:30 p.m., June 14, 2011--Lynn Okagaki has accepted the position as dean for the College of Education and Human Development at the University of Delaware.  She will begin on Aug. 15, succeeding Nancy Brickhouse, who has served as interim dean since January 2011.  Brickhouse will transition to her position as deputy provost at UD in July.
Okagaki is currently commissioner of the National Center for Education Research in the Institute of Education Sciences (IES) in Washington, D.C. Under her leadership, the center nearly doubled its research grant activities and launched several innovative research programs.  She initiated the Evaluation of State and Local Education Programs and Policies to encourage states and districts to evaluate what they are doing to improve education for their students.  She created the $100 million Reading for Understanding Research Initiative to accelerate research to improve reading comprehension from prekindergarten through high school.
From graduates, faculty
As it neared time for the processional to open the University of Delaware Commencement ceremonies, graduating students and faculty members shared their feelings about what the event means to them.
Doctoral hooding
It was a day of triumph, cheers and collective relief as more than 160 students from 21 nations participated in the University of Delaware's Doctoral Hooding Convocation held Friday morning on The Green.
"Lynn Okagaki has been a key player in forging national research policy in education. With her strong leadership skills, proven administrative ability, and extensive research expertise, she will be a great leader, adding national prominence to our College of Education and Human Development," said UD Provost Tom Apple.
Prior to heading the National Center for Education Research, Okagaki served as the first deputy director for science at the Institute of Education Sciences. In that role, she established the scientific peer review procedures for grant application review. In addition to her leadership position in Washington, Okagaki served as associate dean of the School of Consumer and Family Science and professor of child development and family studies at Purdue University. She has held appointments at Yale University, Cornell University and the University of Houston. 
"Lynn brings a wealth of experience, overseeing leading research from a federal perspective as well as at top-flight schools across the country," said UD President Patrick Harker. "We are extremely pleased to add an individual of her caliber to further the college's impact on the community, state, nation and the world."
"Dr. Okagaki's experience, education and research interests impressed the search committee and others on campus who met with her. She brings federal government and higher education experience to the college and I am confident she will work with the faculty to continue to forge a path of excellence," added Nancy Targett, dean of the College of Earth, Ocean, and Environment and chair of the search committee.
Since 2007, Okagaki has also served as acting commissioner for special education research.  During her tenure, the National Center for Special Education Research established research and development centers in early childhood, mathematics difficulties, and serious behavior disorders and initiated a number of new special education research programs.  Throughout her tenure at IES, Okagaki supported the development of research training programs – graduate and postdoctoral training programs and summer institutes – to build the nation's capacity to conduct rigorous education research.
"I am honored to be appointed dean of the College of Education and Human Development.  This is an exciting time at the University of Delaware, and the college is well poised to join the University's movement to prominence in research," Okagaki said. "I look forward to working with the faculty, staff and students as we conduct research to generate solutions to the challenges faced by educators and human services providers and train the next generation of leaders for Delaware and the nation."
Okagaki received her bachelor of science degree in applied behavioral sciences from the University of California at Davis and her doctoral degree in developmental psychology from Cornell University.  She has authored numerous journal articles and chapters on minority students' achievement and on parenting and school achievement and was co-editor of three books.