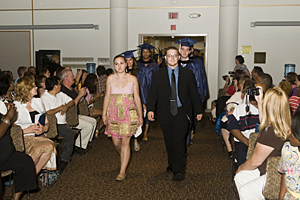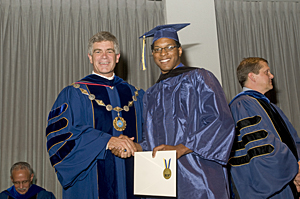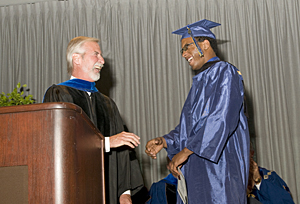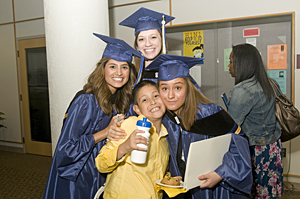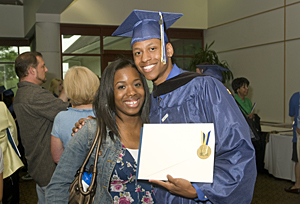 5:36 p.m., May 29, 2010----The University of Delaware held its first Wilmington Convocation, honoring graduates of the Associate in Arts Program, on Thursday evening, May 27, in Arsht Hall.
After congratulating graduates on an accomplishment "you will own for the rest of your lives," UD President Patrick Harker welcomed them to the wider family of Blue Hens.
"You are part of the University's history now, and part of our tradition. But, even more importantly, you are a critical piece of our future."
Harker told the graduates he has two requests of them - to be proud but not satisfied, and to succeed through service.
"I want you to own this distinction because it is something special, but be sure your pride bears no resemblance to complacency," he said. "Where pride motivates you to achieve more, complacency convinces you that 'more' is not necessary."
Concerning service, Harker said "the ultimate value of your education isn't merely what it gains for you but what it gains for all those you will help because of it."
He encouraged the new Blue Hens to "give your time, your energy and your effort - your heart and soul - to something you believe in."
Photos by Duane Perry