Enable two-factor authentication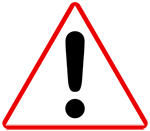 This is an essential security practice.
Traditionally, accounts are protected by a password that authenticates access. Password-only protection is a single point of failure: if someone cracks or steals your password, your account is now vulnerable to unauthorized and fraudulent use. Two-factor authentication (2FA) requires a second factor, such as an authentication code, a biometric, or a security question, to authenticate access to the account. This means that the account is still safe even if the password is compromised.
The University offers 2FA protection for UDelNet accounts. IT recommends that members of the campus community enable 2FA protection not only because it is a best practice but also because of the rising trend in phishing and account theft in the current computing landscape.
Requirements
Faculty and staff must use 2FA for their UDelNet accounts. Units may also specify 2FA requirements for devices and services where practical.
General guidelines
Enable 2FA protection for your other accounts wherever possible, especially for banking, shopping, and tax accounts.
Choose a secure second factor. Make sure that nobody else has access to any device that receives your 2FA authentication code and that nobody else can guess the answers to security questions you set.
Remember that you still need to protect your password and follow the best practices for password creation and use. 2FA protection does not detract from the importance of password security.
External resources
Two-factor authentication (UD IT help page)
Provides text and video walkthroughs for enabling and using 2FA with your UDelNet account.