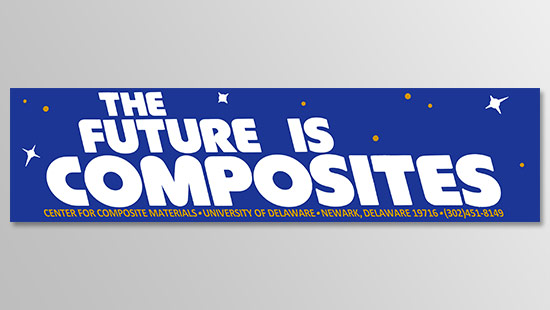 A bumper sticker issued by the University of Delaware Center for Composite Materials in the 1970s.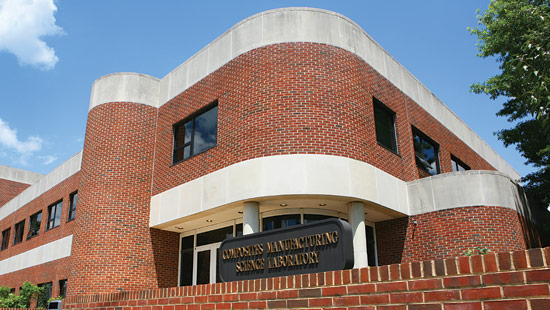 UD's Center for Composite Materials (CCM) has been designated a national Center of Excellence since 1985.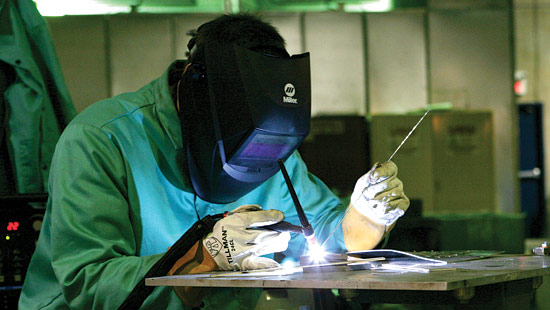 Metal fabrication is just one of the capabilities of CCM's Applications and Technology Transfer Lab.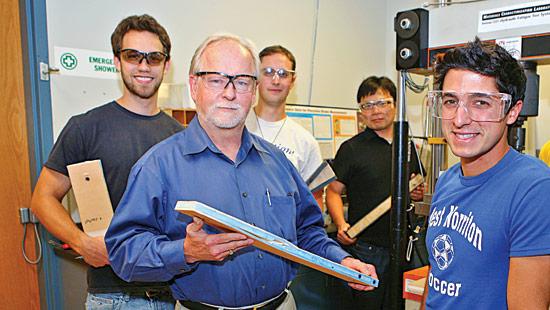 Director Jack Gillespie (2nd from left) reviews the work of students. They play an integral role in the center's research.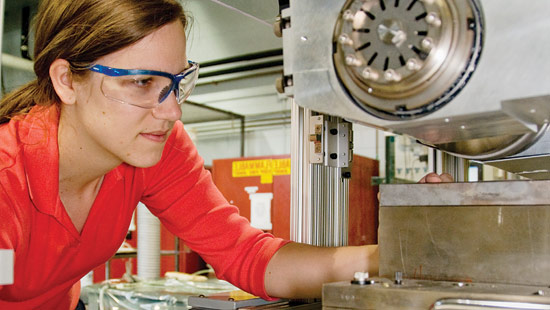 Doctoral student Jenny Mueller welds metals using ultrasonic vibration.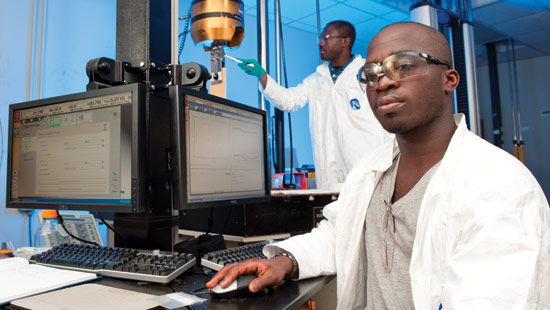 Undergraduate researcher Maxime Dempah (right) and research associate Hope Deffor run a fatigue test of ceramic matrix composites on hydraulic testing machines.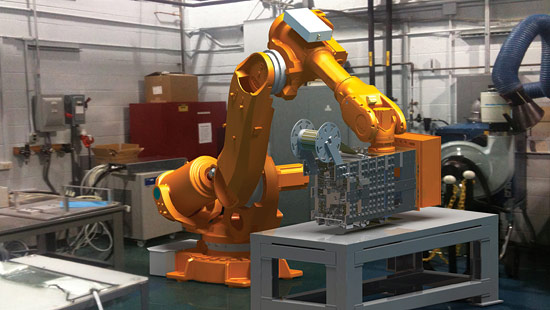 A custom-designed Automated Materials Placement (AMP) system showcases the center's newest robotic capability.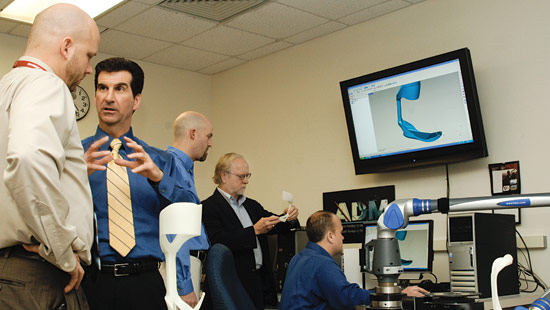 UD researchers from CCM and the College of Health Sciences are working with U.S. Army scientists to develop novel orthotics such as the prototype leg brace shown here.