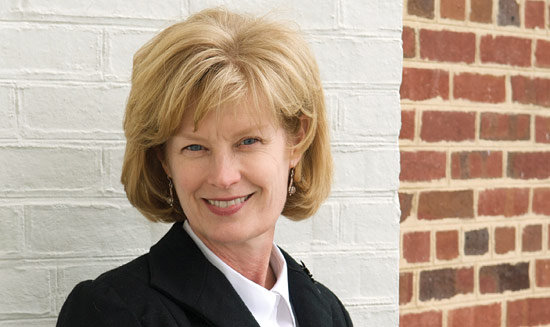 For many decades, the United States has benefited from an extraordinarily successful production agriculture system, and Americans have become accustomed to having a wide variety of inexpensive food available to them anytime and anywhere.
Across the globe, many also enjoyed the plenty, but others have lived in poverty, suffering from malnutrition and cycles of food scarcity depending on climate conditions, political situations, economics, and lack of education. This is particularly acute for those who cannot produce their own food but depend on distribution networks to provide products grown in other places.
Now, to complicate the problem, demographers project that by 2050, the world's population will approach 10 billion people. Our nation already has examples of urban decay, some small and scattered, and others vast and undeniable. Indeed, even in America, access to fresh and nutritious food can no longer be taken for granted.
Production agriculture in America is vulnerable. Fewer and fewer people understand what it takes to produce and provide the food they enjoy. The impact of agricultural practices on the environment is undeniable, and efforts to find achievable and effective solutions that couple efficient production agriculture with sound environmental stewardship are threatened by special interest groups unwilling to compromise and determined to blame production agriculture for all of the world's water, air, and soil quality issues, period. Ever-stringent regulatory compliance issues confound the situation.
If these trends continue, the United States will increasingly import food from production agriculture networks that are emerging in various parts of the world such as Brazil and China. American agribusiness will move offshore following precedents established in other manufacturing sectors.
It is not difficult to imagine a day when this country will depend on foreign sources for many of our food products. If we do not recognize and rectify this problem, the security of America's food supply could become increasingly vulnerable to trade policy, politics, and world climate fluctuations, and we will compete with other geographies to acquire safe and sufficient food for our people.
Food safety has always been an important issue but has received increased attention in recent years as epidemiology has advanced and communication networks became capable of spreading information at lightning speed.
Food safety impacts the very foundation of human health, and contamination of food products with microbial pathogens, pesticide residues, or toxic chemicals must be prevented. While all of these issues are relevant for our domestic food supply, they escalate in the context of foreign-produced food. In a world where terrorism threatens, food and water are recognized as Achilles' heels. Without question, food security and food safety have emerged as major societal issues.
Food safety begins at the point of food production. Healthy plants and animals promise the greatest potential for providing safe food. Diseased, immune-compromised, stressed animals or drought-intolerant, nutrient-starved, pest-laden plants are sources of potentially unsafe food products. Food safety continues at the point of processing, packaging, and distribution. And finally, food safety ultimately depends on consumer practices.
Solutions to food safety and security challenges, like those to other complex problems, will be multi-faceted. Investments in science and technology are essential if we intend to improve animal husbandry and plant production practices. Relevant research must continue to advance and be put into practice. Technologies to preserve food quality, extend shelf-life, and efficiently monitor the integrity of food supply chains are needed and will provide new opportunities for innovative business entrepreneurs. Food industries must have food safety as a fundamental core value of their business strategies. Consumer awareness of basic nutritional principles and safe handling procedures for food and water must be continually preached and renewed. Ultimately, success depends on renewing the relationship between those who produce food and those who consume it. Simply put, farmers must be profitable, respected, and appreciated if we expect them to stay in business.
At the University of Delaware College of Agriculture and Natural Resources, food safety and security are major strategic priorities that provide opportunities to partner with colleagues in academia, government, and the private sector. Our faculty members and students are conducting research on the safety of fresh fruits and vegetables and poultry products that may harbor or be contaminated with pathogens such as avian influenza virus or pathogenic types of E. coli, Salmonella species, Listeria monocytogenes, parasitic protozoa, and enteric viruses. We are building programs in zoonotic medicine that interface animal health, food safety, and public health. We offer resources for K-12 educators to provide instruction and improve food safety awareness, and via Cooperative Extension, UD offers extensive food safety training to the public.
Humans are 60 percent water, and everybody eats. Assuring that clean water and safe food are available to everyone, every day, and everywhere is at the foundation of basic human rights, social justice, and world civilization. The stakes are high, marginal impacts will not suffice, and the time to seek solutions is now.
Assuring that clean water and safe food are available to everyone, every day, and everywhere is at the foundation of basic human rights, social justice, and world civilization.