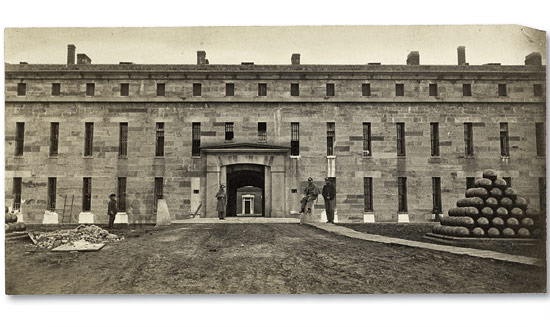 Main entrance ("sally port") to Fort Delaware, post-Civil War, circa 1868 –1870. Photograph by John L. Gihon, courtesy of the Delaware Historical Society.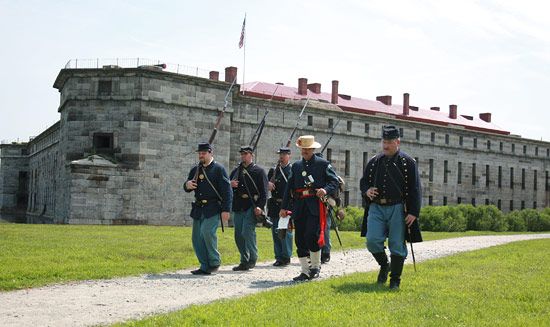 Today, Fort Delaware is a state park. Visitors take a half -mile ferry ride from Delaware City to Pea Patch Island, where costumed interpreters transport visitors back to the summer of 1864. Photograph by Laura M. Lee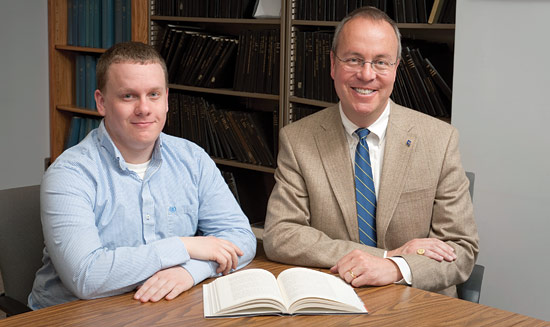 Kevin Mackie (left) with Jonathan Russ, UD associate pro- fessor of history. Russ served as Mackie's undergraduate adviser on the project. Photograph by Kathy F. Atkinson.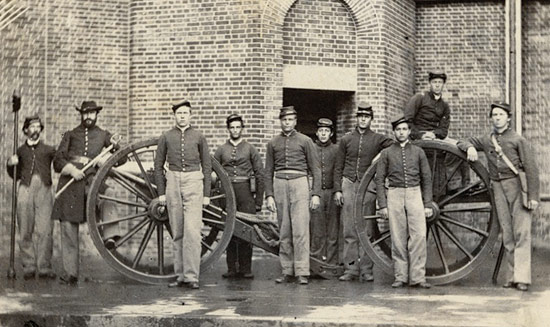 Pittsburgh heavy Artillery at Fort Delaware, summer of 1864. At one point, there were only 300 Union soldiers to guard nearly 12,000 Confederate prisoners. Lt. henry Warner is the officer (with sword) at left. others are unidentified. Photograph by John L. Gihon, courtesy of Delaware State Parks.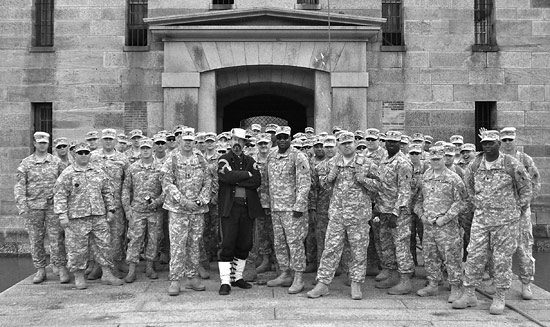 The 153rd military Police Company, Delaware Army National Guard, visited Fort Delaware as part of their annual training in summer 2009. Kevin mackie is in the front row, second from right. he and his brother, Brendan, de- ployed to Iraq in 2007–2008. Photograph by SFC mark P. Del Vecchio.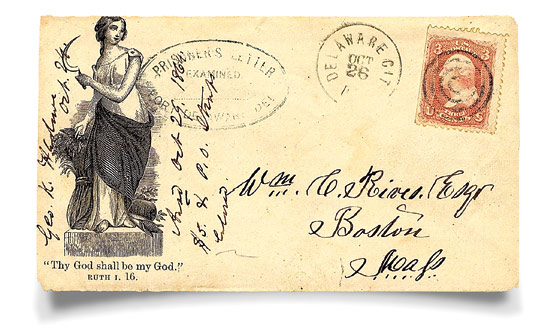 Prisoner letter from Fort Delaware, Oct. 26, 1864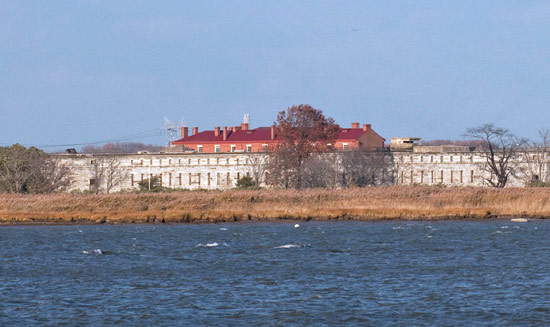 Distant view of Fort Delaware as seen from the river. Photograph courtesy of Doug Baker.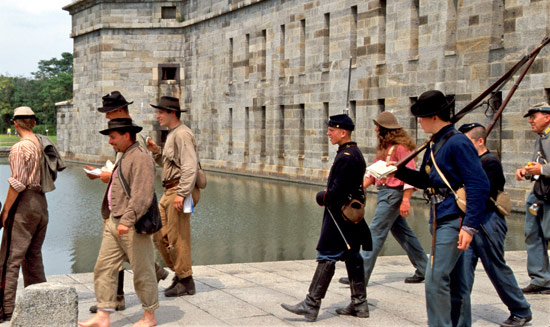 Prisoners are marched from Fort Delaware in a living history re-enactment of life at the fort. Photograph courtesy of Doug Baker.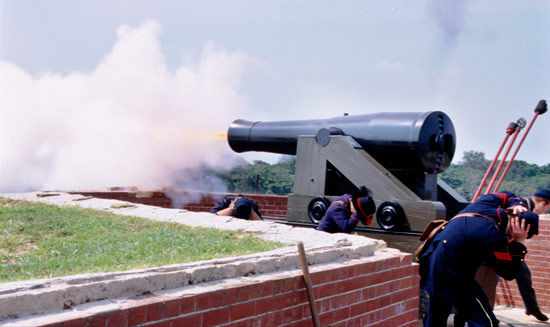 Fort Delaware's 8-inch Columbiad Cannon is still fired regularly during Heavy Artillery Demonstrations for Fort Delaware visitors. Photograph courtesy of Doug Baker.