A selection of books by UD authors and their publishing honors.
Ray's book wins national honor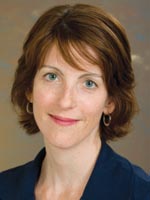 Meredith K. Ray, associate professor of Italian in UD's Department of Foreign Languages and Literatures, won the 2009 American Association for Italian Studies Book Prize in the "Medieval, Renaissance and Baroque" category for Writing Gender in Women's Letter Collections of the Italian Renaissance.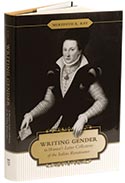 In the award-winning book, published by the University of Toronto Press, Ray examines the collections of letters of a diverse group of writers, including a noblewoman, a courtesan, an actress, a nun and a male writer who used female pseudonyms.
Valeria Finucci, professor of Italian studies and theater studies at Duke University, said: "Meredith K. Ray makes the case for the importance of the genre of letter writing for women as she shows how difficult it was for intellectual women to adopt a public persona. She also illustrates how popular it was at the time to 'write like a woman,' to the point that even male authors wanted to catch the wave. Brava!"
Prof connects war, revenue and state building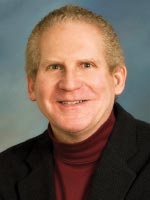 In War, Revenue, and State-Building: Financing the Development of the American State (Cornell University Press), Sheldon Pollack, professor and director of the Legal Studies Program at UD, reveals how war has been a major catalyst for "revenue extraction." It all began with the American Revolution, and the taxes on whiskey and tobacco, land sales and tariffs that paid off war debt.
Then the Civil War brought the first income tax (5% on incomes above $600 per year, graduated up to 10% for incomes over $10,000). Although that tax expired in 1872, an amendment to the U.S. Constitution in 1913 permitted an income tax. Up to $3,000 in income for single individuals was exempted, and the tax rate on up to $20,000 was only one percent. Because the exemption was so high, only 2% of households paid income tax the first few years.
That changed dramatically with World War II and the escalation in federal expenditures from $9.6 billion in 1940 to $95 billion in 1945. Today, the Internal Revenue Service raises $2.5 trillion a year.
Higher-ed planning and assessment focus of book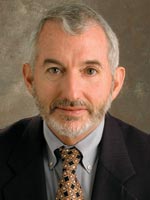 Michael Middaugh, associate provost for institutional effectiveness at UD, said he wrote Planning and Assessment in Higher Education: Demonstrating Institutional Effectiveness (Jossey-Bass) because he saw a need for a book that spelled out how schools could plan, achieve and substantiate institutional effectiveness in today's educational world.
"It is essentially a road map for educators," Middaugh said.
Noted John Cavanaugh, chancellor of the Pennsylvania State System of Higher Education: "Only Michael Middaugh, the unquestioned national leader in this field, could write such a lucid overview of how to make institutional assessment and planning really work as a tool rather than as a tedious requirement."

Middaugh cites UD extensively in the book as an example of the self-assessment process and institutional effectiveness. The Delaware Study of Instructional Costs and Productivity, which he developed, is widely acknowledged to be the best data collection tool for measuring productivity, instructional costs and externally funded scholarship, with close to 600 four-year colleges and universities participating.
Three history-making women come to life in Moses and the Monster and Miss Anne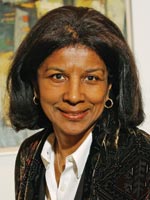 In Moses and the Monster and MIss Anne (University of Illinois Press), UD sociology professor Carole C. Marks brings to life three history-making women from ante-bellum Maryland.
"Moses" refers to Harriet Tubman, hailed as "the Moses of her people," who led slaves to freedom on the Underground Railroad and later was a women's suffragist.
The "Monster" is Patty Cannon, thief, murderer and leader of a gang who kidnapped free blacks and sold them back into slavery.
"Miss Anne" refers to Anna Ella Caroll, an unmarried slaveholder who exerted her influence on legislators to keep Maryland in the Union when others were clamoring for it to join the Confederacy.
All three women lived for a time on Maryland's Eastern Shore. Although they never met, their lives intertwined over the intersecting and conflicting forces of race, economics and gender that threatened to tear a nation apart.
Yagoda pens Memoir: A History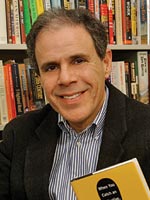 For a literary genre that traces its origins to Julius Caesar, the memoir is still going strong, and Ben Yagoda, professor of English at UD, has some ideas why.
In Memoir: A History (Riverhead Books), Yagoda offers both a survey of the genre's most illustrious works, including the 5th-century classic, Confessions of Saint Augustine, while fast-forwarding to look at contemporary bestsellers such as Going Rogue, by former Alaska governor and vice presidential candidate Sarah Palin.
Besides screening the good, the bad and the ugly of the genre, Yagoda examines the underlying reasons for America's enduring fascination with the memoir. He also addresses controversial issues such as honesty, accuracy, privacy and trust in memoir writing today.
Although previously the domain of the most eminent individuals in politics, science or business, these days almost anyone can write and publish a memoir, Yagoda says.
"I think there is a connection between the popularity of reality shows, and talk shows, like 'Oprah,'" he notes. "There seems to be more of a hunger for something true or real, in a basic sense. The Internet also has made self-publishing a book pretty easy and not all that expensive."
Stalin's social order
repression highlighted in new book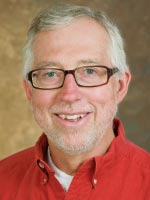 Policing Stalin's Socialism: Repression and Social Order in the Soviet Union, 1924–1953, written by UD history professor David Shearer and published by the Yale University Press, is one of the first books to emphasize the importance of social order repression by Stalin's Soviet regime in contrast to the traditional emphasis of historians on political repression.
Based on his extensive examination of new archival materials, author David Shearer, UD associate professor of history, finds that most repression during the Stalinist dictatorship of the 1930s was against marginal social groups such as petty criminals, deviant youth, sectarians and the unemployed.
Shearer details informant networks, police registration systems, and widespread police cleansing campaigns and surveillance systems. Despite the combined work of the political and civil police, these efforts to cleanse society failed, setting the stage for the massive purges that decimated the country in the late 1930s.
Book examines impact of globalization on family life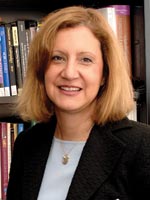 The world is experiencing a fundamental global restructuring of social life, says Bahira Sherif Trask, professor and associate chair of the Department of Human Development and Family Studies at UD.
Her newest book, Globalization and Families: Accelerated Systemic Social Change (Springer), examines the linkages between globalization and gender identities, work-family relationships, and conceptualizations of children, youth and the elderly.
From a social standpoint, Trask says the biggest issues surrounding globalization deal with poverty and inequality. The crux of the debate is whether globalization leads to more opportunities for people, or increasing inequality. For example, in the West, the growing prevalence of women in the workplace is associated with the empowerment of women, while in other areas of the world, women may not receive the same benefits as men, or they may face risky work conditions.
Trask says globalization also can provide the tools for individuals to mobilize and get their agenda heard worldwide, in order to benefit those who may need help.
Paul R. Jones, African-American art collector celebrated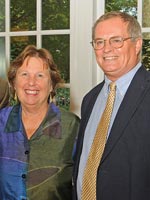 Living Art, The Life of Paul R. Jones, African American Art Collector, chronicles the multifaceted life of the visionary UD benefactor. The book is written by Margaret Andersen, Edward F. and Elizabeth Goodman Rosenberg Professor of Sociology, and Neil F. Thomas II, senior associate director in the Office of Communications and Marketing. It was published in September 2009 by the University of Delaware Press. Jones died four months later, on Jan. 27, 2010, in Atlanta, after a brief illness, but his legacy lives on.
The Paul R. Jones Collection at UD is one of the oldest, largest and most complete holdings of African American art in the world. It includes works by such noted artists as Charles White, Herman "Kofi" Bailey, David Driskell, Elizabeth Catlett, Earl Hooks, Leo Twiggs, Stanley White, Jacob Lawrence, Romare Bearden, P. H. Polk, and Selma Burke, who created the image of Franklin Delano Roosevelt that appears on the dime.
Housed in Mechanical Hall, the collection is used in research and instruction, for special symposia and leadership training, so that students can understand its historical, cultural and artistic significance. Works from the collection have been featured in numerous public exhibitions since Jones made the gift to the University in 2001.
"I knew I could sell the collection at its appreciated price and get myself a chauffeur, a cook, a maid, and travel the world," Jones once said. "But I realized I wanted to do something with my collection that would have a lasting impact, both in my lifetime and beyond."
"Selling Sounds" highlights music industry's origins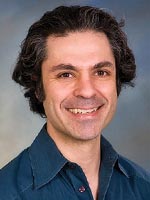 David Suisman, associate professor of history, won the 2010 Hagley Prize, awarded for the best new book in business history, for Selling Sounds: The Commercial Revolution in American Music (Harvard University Press). The book also was named a Choice "Outstanding Academic Title" of 2009 and is a finalist for an Award for Excellence of the Association of Recorded Sound Collections.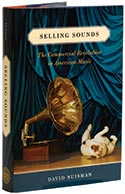 Selling Sounds brings to light the origins of the modern music industry, the publishers and promoters of sheet music in New York City at the turn of the 20th century. Driven by entrepreneurial zeal, they cultivated songwriters and developed formulas for light, catchy hit songs, exploited the new technologies of the phonograph and radio, and turned music into a mass-produced, international commodity.
Letters of Thomas Eakins cast new light on renowned artist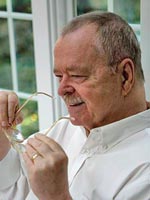 The Paris Letters of Thomas Eakins (Princeton University Press), edited by William Innes Homer, H. Rodney Sharp Professor Emeritus of Art History, casts new light on the renowned American artist.
The letters present a lively account of Eakins' years in Paris — from his trip across the Atlantic and battles with bedbugs, to his art classes at the Ecole des Beaux-Arts, his rowdy classmates, and his explorations of the city and its art treasures.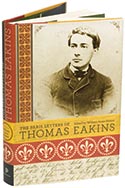 "Longtime Eakins biographer William Homer has edited these letters with illuminating insight and contextual information," said John Wilmerding, professor emeritus of American art at Princeton. "Both the artist's own observations and the attendant commentary are likely to be indispensible for all future Eakins publications."

Homer won a Wyeth Foundation for American Art Publication Grant, administered by the College Art Association, to work on the book. It won an award in the scholarly books category at the 2010 Bookbinders' Guild of New York, New York Book Show, which celebrates the fine art of bookmaking.
China focus of book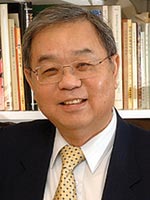 The Encyclopedia of Modern China, for which UD history professor David Pong served as editor-in-chief, won honorable mention in the Dartmouth Award competition of the Reference and User Services Association, a division of the American Library Association. The book is one of 11 titles honored as outstanding reference sources for 2010.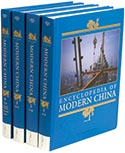 Published by Charles Scribner's Sons, a part of Gale, Cengage Learning, the four-volume, illustrated work spans more than 2,000 pages and is available in both print and eBook editions. The 940 entries, written by over 400 scholars around the world, provide information about the people, politics, economics, religion, philosophy, traditions, art and literature of China, from the beginning of the 19th century to the present.
A review in Booklist said: "Both authoritative and highly accessible, this encyclopedia is strongly recommended for academic, public and high-school libraries."