Nearly 3,500 graduate students and more than 700 undergraduates are engaged in research and creative projects at the University of Delaware. Highlighted here are national and international award winners selected from dozens across UD during the past year. We salute their excellence!
UD's Yamada awarded Japan's
top academic award for Ph.D. graduates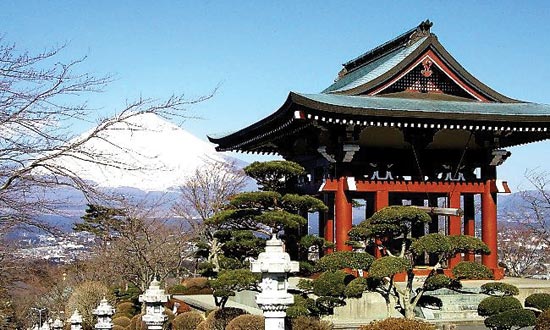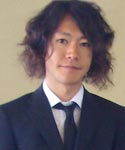 Masahiro (Masa) Yamada, a doctoral candidate in linguistics and cognitive science at the University of Delaware, has been awarded a three-year, postdoctoral fellowship from the Japan Society for the Promotion of Science (JSPS).
The fellowship is Japan's most prestigious academic award for Ph.D. graduates, providing a generous stipend, as well as funding for incidental expenses such as research trips. Half of the fellowship period may be spent anywhere in the world the recipient wishes to conduct research.
Yamada has been working on natural language expressions of reciprocity. For example, in English, the sentence "Romeo and Juliet love each other," contains a reciprocal situation: Romeo loves her, and Juliet loves him. Among the world's languages this seemingly innocuous aspect of grammar has turned out to be enormously complex — a hybrid notion of many semantic aspects, such as plurality, event semantics, verb aspects, and pragmatic reasoning, Yamada notes.
He is the second student from UD's Department of Linguistics and Cognitive Science to win the JSPS fellowship. Yurie Hara, a 2006 doctoral graduate, landed a tenure-track position at the City University of Hong Kong after her fellowship.
Melissa Institute scholarship
supports research on bullying
Lydia Romano Barhight, a doctoral student in psychology, has received the 2010 Belfer-Aptman Scholars Award from The Melissa Institute for Violence Prevention and Treatment, based in Miami.
The award, which includes a $2,000 grant to defray the costs of research, is designed to further scientific knowledge in the field of violence prevention.
Barhight's dissertation topic is "Children's Psychological and Emotional Reactions to Witnessing Bullying."
Art history students garner
top dissertation fellowships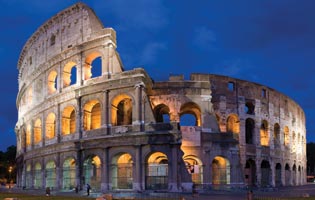 Seven graduate students in art history have won fellowships supporting their doctoral research focusing on American art.
A highly competitive fellowship from the National Gallery of Art's Center for Advanced Study in the Visual Arts will enable Sarah Beetham to travel to Italy to study classical Roman art and architecture in preparation for her dissertation on 19th-century American sculpture.
Melody Deusner, most recently a fellow at the Metropolitan Museum of Art, won a three-year postdoctoral fellowship at Northwestern University through the Terra Foundation for American Art. She is interested in the Aesthetic Movement, and the collectors who gave their works of art to museums.
Catherine Holochwost and Kerry Roeder received Henry Luce Foundation/ American Council of Learned Societies Dissertation Fellowships. Holochwost is exploring constructions of vision and multisensory effects of landscape representation in 19th-century America, and Roeder is studying American comic strip artist Winsor McCay, who created such comics as "Little Nemo in Slumberland."

Nenette Luarca-Shoaf, whose dissertation is titled "The Mississippi River in Antebellum Visual Culture and Imagination," holds the 2010–11 Barra Foundation Fellowship at the Philadelphia Museum of Art. Her research focuses on ways in which maps, prints, and other widely available images constructed cultural ideas about this region of U.S. national expansion between the 1830s and the Civil War.
Catherine Walsh won the Jane and Morgan Whitney Fellowship at the Metropolitan Museum of Art. Her dissertation, "'Tell Me a Story': Narrative and Orality in Nineteenth-Century American Visual Culture," examines the relationships between the spoken or written story and the painted or printed image, exploring how images 'told' stories, and readers and viewers created stories from details in pictures.
Mary "Katie" Wood won a Patricia and Phillip Frost predoctoral fellowship at the Smithsonian American Art Museum. Her dissertation examines Benjamin West's sculptural pediment at London's Royal Naval Hospital dedicated to the memory of Admiral Horatio Nelson, which Wood describes as "a significant object that lies at the nexus of many critical political, cultural and economic impulses circa 1812."
Health science student receives award of promise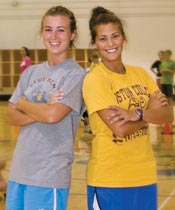 Shannon Whalen, who completed her bachelor of science degree in health and physical education at UD, received the Student Recognition Award from the Adapted Physical Activity Council.
Recipients are selected on the basis of showing exceptional promise as leaders, providing exceptional service to individuals with disabilities, and/or providing an inspiration to others in the field of physical education, therapeutic recreation, or related areas such as aquatics or dance.
Whalen collaborated with senior Lauren Van Hise on a service learning project to increase fitness levels in children with Asperger syndrome. Whalen began working at Perryville and Bainbridge elementary schools in Maryland in February.
Six NSF fellowship winners
pursuing graduate studies
Six UD students have won highly competitive National Science Foundation Graduate Research Fellowships, which support three years of advanced study, including tuition, a stipend and an allowance for international travel.
Nicholas Brubaker, a doctoral student in mathematics, is studying mathematical models that are motivated by micro- and nano-electromechanical systems.
Scott Crown, a doctoral student in chemical engineering, is working to understand lipid biosynthesis at the metabolic level, which would allow scientists and engineers to identify drug targets and develop novel therapeutics for individuals with type II diabetes.
Autumn Kidwell, a master's student in engineering in UD's Center for Applied Coastal Research, is studying the horizontal pressure gradients throughout the swash zone — the area where waves wash up and down the beach face. The results will enable improved predictions of erosion caused by storms and climate change.
Vassili Vorotnikov, doctoral student in chemical engineering, is studying multiscale modeling of catalyst nanoparticles applied to specific reaction networks. He's particularly interested in ammonia decomposition as a potential source of hydrogen in fuel cells.
Recent UD graduates Marco Bedolla and Karin Twardosz Burghardt also won fellowships. Bedolla, who holds a bachelor's degree in chemical engineering from UD, entered the doctoral program in chemical engineering at the University of Wisconsin in fall 2010.
Burghardt, who earned her bachelor's degree in wildlife conservation, is attending Yale University to pursue a doctorate in ecology. Both students were in UD's Honors Program.
Marine policy students
embark on capital experience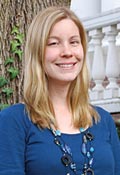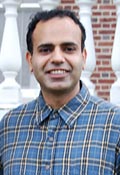 Amardeep Dhanju and Caitlin Snyder, graduate students in marine policy, are among 46 students from across the U.S. who are working in Washington, D.C., as Dean John A. Knauss Fellows.
The National Sea Grant College Program in the National Oceanic and Atmospheric Administration sponsors the fellowships, which the students began in February 2010.
The program matches graduate students with host agencies in the legislative and executive branches of the federal government for year-long paid assignments.
Dhanju is assisting with marine spatial planning at the Minerals Management Service, which manages the nation's natural gas, oil, wind and other resources on the outer continental shelf. He is mapping areas suited for offshore wind energy, drawing on his UD experience.
As a liaison between the Congressional Affairs Office of the U.S. Fish and Wildlife Service and Congress, Snyder's duties include preparing Fish and Wildlife officers for congressional testimony and keeping both entities up to date on each other's activities, and on ocean issues such as coral reef protection to sea otter recovery.
Brilliance of chemistry-biochemistry
students recognized globally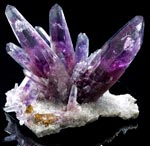 "Crystallography is a powerful tool that allows us to rationalize, predict and engineer certain physical properties of a given material," says Bayrammurad Saparov.
Saparov, a doctoral student in UD's Department of Chemistry and Biochemistry, won the prestigious 2010 Ludo Frevel Crystallography Scholarship Award from the International Centre for Diffraction Data. Named in honor of the founder of the scholarship fund, the award is given annually to aspiring crystallographers.
Juan Carlos Rodriguez-Reyes, also a doctoral student in chemistry and biochemistry, received the Dorothy M. and Earl S. Hoffman Award at the 56th International Symposium and Exhibition of the American Vacuum Society in San Jose in November 2009. The award is the top honor given by the society to a graduate student.
Rodriguez-Reyes is studying surface chemistry in both aqueous and ultrahigh vacuum conditions for application in microelectronics, heterogeneous catalysis and other fields of surface science.
Four UD students win prestigious
Goldwater scholarships
All four of the University of Delaware's nominees were selected to receive prestigious Goldwater scholarships for the 2010–2011 academic year. The scholarship program, honoring the late U.S. Sen. Barry M. Goldwater of Arizona, encourages outstanding students to pursue careers in mathematics, the natural sciences and engineering. It covers the cost of tuition, fees, books, and room and board up to $7,500 per year.
Amanda Lee Welch, a junior animal science major, is studying ulceration in the bovine claw through the Undergraduate Research Program. She plans to attend a research-based veterinary school to pursue a combined doctor of veterinary medicine (DVM) and Ph.D. degree to explore disease etiology for biomedical applications.
Michael G. Napolitano, a senior biochemistry major and Honors Program student, has been conducting research on the evolution and emergence of pathogenic bacteria. He has his sights set on graduate school in biology and biochemistry, with a focus on evolutionary biology.
After graduating from UD, Patrick Robert Devlin, a senior mathematical sciences major and Honors Program student, plans to pursue a doctorate in mathematics and become a professor.
Mark Clayton Weidman, a senior chemical engineering major and Honors Program student, will continue his research on fuel cell catalysis during his senior year. Then he wants to attend graduate school to earn his doctorate in alternative energy technology. He hopes to eventually lead a research group in industry or academia to "find effective, abundant and reliable catalysts for fuel cell technologies."