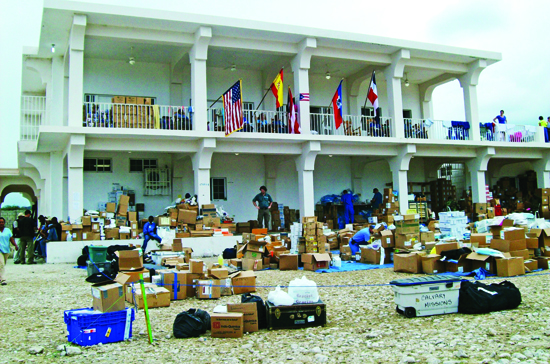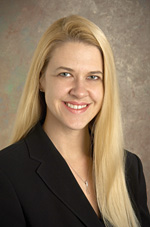 Tricia Wachtendorf is an associate professor of sociology and the associate director for the Disaster Research Center (DRC), the first center in the world focused on the social science aspects of disaster. She writes about the center's quick-response work, in which faculty and students are sometimes among the first researchers in the field after a disaster. DRC was founded at the Ohio State University in 1963 and moved to the University of Delaware in 1985.
On September 11, 2001, I gathered with colleagues in a media room at UD watching the terrorist attacks unfold. We deployed to New York City two days later.
On December 26th, 2004, I was vacationing in Hawaii consulting by email with researchers about the Indian Ocean tsunami. We deployed to India and Sri Lanka in less than one month.
On January 12, 2010, I was at home scouring the Internet, looking for news about Haiti earthquake relief provisions. We deployed the first of several teams one week later.
We may be at work, on vacation, or at home, but for researchers who study disaster events, the initial hours are critical.
Much transpires in the first hours, days, weeks, and months after a disaster. As disaster researchers, we try to record those activities before information is lost. Responders sometimes fail to document what they do as they turn their attention to urgent tasks. Helpers move on. The environment changes, and memories fade under stressful circumstances. The sooner disaster researchers can get on the ground and begin documenting response activities, the better chance we have to learn about what went right and what could be improved.
Often that means mobilizing to the impact zone. After the Haiti earthquake, Susan Brink, a DRC and civil engineering graduate student, was the first of us to arrive in Port au Prince. But Haiti was hard-hit, and it took several weeks for her to get there. Our interests, however, include other areas associated with the response.
On January 20, 2010, I deployed to Florida. From there, I documented the work at donation warehouses, observed earthquake victims arriving at Orlando International Airport and sat in on a planning meeting for the Haiti Earthquake Relief Task force where many attendees were part of the Haitian diaspora.
At the same time, Jenniffer Santos-Hernandez, doctoral candidate in sociology, traveled to the Dominican Republic to document its role as a gateway for relief efforts.
Some of this early groundwork set the stage for subsequent DRC trips to Haiti, Dominican Republic and Florida. It was on these trips that civil engineering professor Rachel Davidson found that confusion about land-title rights is a significant impediment in recovery; Manuel Torres, a recent doctoral graduate in sociology, noted the importance of existing relationships between organizations helping victims coming to the U.S.; and Lucia Velotti, a doctoral student in public policy, observed that food distribution efforts were focused on temporary camps and often ignored the needs of those outside the camps.
DRC bases its decisions to deploy on whether or not we feel we are well suited for the research. Are we conducting other research in the area? Does our center do research on themes emerging as significant in the particular event? Do we have relationships that will facilitate entrée in the area? Sometimes it comes down to studying what appears to be a watershed event, like the Haiti earthquake. While faculty members secure funding, obtain approvals for human subjects research, and seek out contacts in the area, the students at DRC often do much of the logistics work. From gathering developing news, to finding accommodations and putting together supplies, the students take a very hands-on role. Our resource coordinator gathers literature related to the event. Our administrative staff sets in place mechanisms for us to travel on a moment's notice. Teamwork is essential to prepare and position researchers in the field quickly.
This research has had visible impacts. For example, what we learned from our recent reconnaissance research following the Indian Ocean tsunami and the 2008 China earthquake is already included in training material distributed by the Federal Emergency Management Agency (FEMA).
DRC researchers also are called upon dozens of times each year to disseminate our findings directly to national and international emergency response organizations. During our observations in New York City after 9/11, I was pleasantly surprised to hear a key decision-maker note the work of a former DRC graduate in his description of emergent organizations he was encountering during the disaster response.
Our work is as much about learning from disasters as it is about teaching the next generation of disaster researchers. The graduate students who led DRC quick-response trips in the 1960s and 70s went on to direct other top disaster research centers and head up major programs that fund disaster studies. More recently, our graduates have become the young leaders of the research field and have also taken positions in such organizations as FEMA. Findings from these reconnaissance trips make their way into UD classrooms, sometimes the same semester in which the disaster occurred.
Advance theory, train the next generation of researchers and bring new knowledge into the classroom. Underlying all the collaborative work, however, is an attempt to make a real difference. Sure, disasters are "social occasions" to study behavior, but they are foremost occasions to learn and help ameliorate their impacts in the future. When we can take knowledge gleaned in the immediate aftermath and talk to practitioners, policy makers or even to the public through a radio interview about its implications, we use that opportunity to be first in the field to strive to help make communities more disaster resilient.