University of Delaware scholars have won recognition at home and abroad during the past year. UD's distinguished faculty includes Guggenheim Fellows, Fulbright Fellows, and members of the National Academy of Sciences, National Academy of Engineering, and Nobel Prize-winning Intergovernmental Panel on Climate Change, to name only a few. Here is a selection of honors from the past year.
Kirchman receives UD's highest faculty honor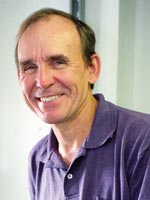 David Kirchman, Maxwell P. and Mildred H. Harrington Professor of Marine Biosciences in the College of Earth, Ocean and Environment, won the 2010 Francis Alison Award, the University's highest faculty honor.
Established by the Board of Trustees in 1978, the award is given to a faculty member who has made notable contributions in his or her field of study and who best characterizes the "scholar-schoolmaster," as exemplified by the Rev. Dr. Francis Alison, who in 1743 founded the institution that is now the University of Delaware. The honor includes a $10,000 prize and membership in the Alison Society.
On the UD faculty since 1986, Kirchman developed the method that scientists use to measure the rates at which bacteria grow in the ocean. His research has taken him from Delaware Bay to the waters of the Arctic and Antarctic. In 2008, he was elected a Fellow of the American Academy of Microbiology, the honorific leadership group within the American Society of Microbiology, the world's oldest and largest life-science organization.
Signorielli honored for research on broadcast media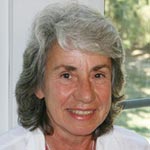 Nancy Signorielli, professor of communication and director of UD's master's program in communication, received the 2010 Broadcast Education Association (BEA) Distinguished Scholar Award for significant contributions to research and scholarship involving broadcast and electronic media.
BEA is the professional association for professors, industry professionals and graduate students who are interested in teaching and research related to electronic media and multimedia enterprises. There are currently more than 1,500 individual and institutional members.
Signorielli has conducted research on images in the media and how they are related to people's conceptions of social reality (cultivation analysis) for the past 40 years. An original member of the Cultural Indicators Research Team at the University of Pennsylvania's Annenburg School for Communication, she published one of the first (and frequently cited) studies of characterizations on television. Current work includes examining portrayals of aging, sex roles, occupations, minorities and violence on prime-time network television and children's programs.
She has written or edited seven books, including Violence in the Media: A Reference Handbook (ABC-CLIO, 2005), published more than 90 journal articles and book chapters, made over 150 presentations at invitational conferences, and testified before Congress on television violence and its impact on children.
Elson leads blue-ribbon panel in corporate governance study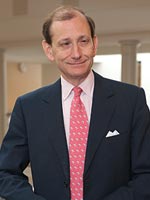 Charles Elson, Edgar S. Woolard Jr. Chair and director of the John L. Weinberg Center for Corporate Governance in the Lerner College of Business and Economics, is leading a nonpartisan expert group to study the roles of boards of directors in corporate governance and generate a report containing findings and recommendations on board practices.
The study is funded by a grant from the Rockefeller Foundation, which was co-awarded to the University of Delaware and to the Columbia University Graduate School of Business, whose efforts were led by Glenn Hubbard, dean and Russell L. Carson Professor of Finance and Economics and former chairman of the White House Council of Economic Advisers.
The group, co-chaired by Elson and Hubbard, was put together with Frank Zarb, former chairman and CEO of Smith Barney, NASDAQ and "Energy Czar" in the Ford Administration. The blue-ribbon panel includes Paul O'Neill, senior adviser and consultant to The Blackstone Group and former secretary of the U.S. Treasury; William T. Allen, director of New York University's Pollack Center for Law and Business and former chancellor of the Delaware Court of Chancery; Damon Silvers, associate general counsel and head of corporate governance for the AFL-CIO; David Becker, Securities and Exchange Commission (SEC) general counsel; and former SEC chairman Arthur Levitt.
Golinkoff wins lifetime achievement award in developmental psychology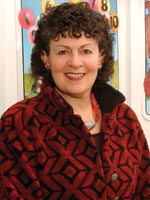 Roberta Golinkoff, H. Rodney Sharp Professor in UD's School of Education, said it was a moment of shock when she found out she was the 2011 recipient of the American Psychological Association's Urie Bronfenbrenner Award, which recognizes a lifetime contribution to developmental psychology in the service of science and society. As a co-founder of the Head Start Program, Bronfenbrenner was tireless in his work to support children and families.
"I was speechless," said Golinkoff. "I was his teaching assistant in graduate school at Cornell University. Now I have the award that bears his name."

Golinkoff and collaborator Kathy Hirsh-Pasek, a professor at Temple University, were both recipients of the award. The two have worked together for 30 years on studies of preschool children, including how kids learn language and the importance of play and playful learning in children's lives.
Fulbright winners forging global ties
Six UD faculty won awards in the Fulbright Program, the flagship international educational exchange program sponsored by the U.S. government, designed to "increase mutual understanding between the people of the United States and the people of other countries."


Gonzalo Arce, Charles Black Evans Professor of Electrical and Computer Engineering, is the first recipient of the Fulbright-Nokia Distinguished Chair in Information and Communications Technologies, funded by the Nokia Foundation and the Finnish Fulbright Commission. He is working with Helsinki Uni­versity of Technology and Nokia Research Center on compressive sensing. This technology recovers signals and images from far fewer data than traditional methods and has potential impacts in medical imaging to consumer electronics.



Ajay Manrai, professor of marketing and faculty director of graduate and executive programs in the Lerner College of Business and Economics, won a Fulbright-Nehru Research Scholar Award for research in India in spring 2011. Hosted by the Indian Institute of Management in Hyderabad and the Anand Group of Companies in New Delhi, he will conduct research on the similarities and differences in the marketing strategies of Indian companies, and multinational companies with origins in both the U.S. and abroad.




Beth Morling, associate professor of psychology, is researching social support on her Fulbright at Kyoto University in Japan. She and Yukiko Uchida of the Kokoro Research Center are studying a phenomenon observed by other scholars, that in East Asian cultural contexts, people are more reluctant to ask friends or family for help when under stress because they don't want to burden others with the obligation. However, in European-American contexts, people tend to feel more comfortable, perhaps because they think others are free to help or not, by individual choice.



Jean Pfaelzer, professor of English with appointments in the Women's Studies and East Asian programs, has been awarded a Senior Fulbright in Holland for spring 2011. Hosted by the American studies program at the University of Utrecht, she will teach seminars on Asian American culture and 19th-century women authors. She also will use Dutch archives, from diaries to court and maritime records, to complete her research on Muted Mutinies, a study of slave rebellions on ships transporting kidnapped "coolies" from China to work on Caribbean sugar plantations.



David Pong, professor of history, received a 2009–2010 Fulbright Scholar grant to lecture at the Chinese University of Hong Kong and to serve as a consultant for the reform of Hong Kong's higher education system. He worked part- time with the Hong Kong General Education Initiative, which consists of six other academic members and university administrators from the United States. The group, known as "Team Fulbright," is studying general educa-tion issues, especially the transition of the region's seven universities from three-year colleges to four-year colleges in 2012.



Susan Strasser, Richards Professor of History, won a Fulbright appointment as a senior lecturer in history at the Free University of Berlin for spring 2011. She will join the Free University's John F. Kennedy Institute for North American Studies, where she will teach graduate and undergraduate courses in American consumer culture and in global and American environmental history, her specialties. She will also deliver talks to academic and public audiences on subjects drawn from her new book project, A Historical Herbal: Household Medicine in a Developing Consumer Culture.
Binder-Macleod receives
national physical therapy award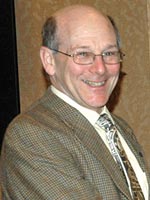 Stuart Binder-Macleod, Edward L. Ratledge Professor and chairperson of UD's Department of Physical Therapy, received the 2010 John H. P. Maley Award for Outstanding Contributions to Leadership in Research by the American Physical Therapy Association (APTA).
The selection marked the second year in a row that a UD physical therapy faculty member has received the award. Lynn Snyder-Mackler, Alumni Distinguished Professor of Physical Therapy, won the award last year, making UD the first university to have two recipients.
Binder-Macleod is internationally known for his research on muscle physiology and electrical stimulation. He and his colleagues in physical therapy and mechanical engineering developed an innovative technique to help people who have had strokes improve their walking. Known as FastFES, the treatment combines two interventions: treadmill walking at precise speeds designed to maximize walking efficiency, and functional electrical stimulation (FES) of leg muscles during treadmill walking to strengthen weak muscles and improve gait mechanics.
Three win National Science Foundation
Early Career Awards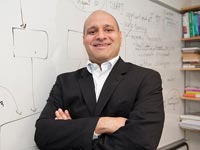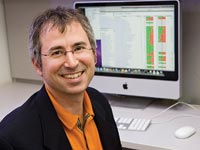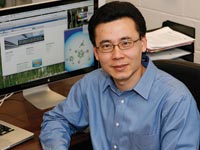 Assistant professors John Cavazos and Stephen F. Siegel, both in the Department of Computer and Information Sciences, and Zhihao Zhuang in the Department of Chemistry and Biochemistry are winners of the National Science Foundation's Faculty Early Career Development Award. The prestigious award supports faculty early in their careers who exemplify the role of teacher-scholars.
Cavazos is using his $416,709 grant to develop adaptive compilers for multi-core computer environments, freeing software developers from laborious hand-tuning of compilers and helping machines make fuller use of their performance capabilities. Compilers translate applications written by developers into the code that executes on the computer, and they transform, or optimize, applications so they run more efficiently.
Siegel's $412,000 grant is for researching the accuracy of scientific software.
"We know that most software is very 'buggy,' and the software written and used by scientists is no different in that regard," Siegel says. "Defective software can lead to inaccurate results, invalid conclusions, and in the worst case, loss of life."

Zhuang's five-year, $783,000 award supports an integrated research and outreach program focusing on the development of new chemical methods that efficiently bond ubiquitin, the so-called "kiss of death" protein, to proliferating cell nuclear antigen (PCNA), a key protein in DNA replication and repair. He is exploring at the molec-ular level how cells bypass damaged DNA in a process called translesion synthesis.