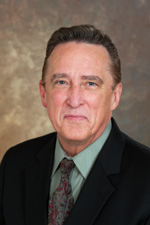 John Byrne, UD's Distinguished Professor of Energy and Climate Policy and director of the Center for Energy and Environmental Policy (CEEP), is recognized internationally as an innovator, the architect of novel policies for a sustainable future.
Byrne and his students invented the concept of the Sustainable Energy Utility (SEU), a nonprofit focused solely on advancing energy efficiency and renewable energy. In 2007, the Delaware General Assembly established the Delaware SEU — the first in the nation. To date, it has invested over $15 million in renewables and energy efficiency, including support for the 10-megawatt Dover SUN Park. Byrne co-chairs the SEU and is assisting others, from Washington, D.C., to South Korea, in designing their own SEUs.
He also is training the next generation of policy scientists. CEEP's graduate program ranks among the top three in the world, and now Byrne is launching the first undergraduate major in the field.
"One of the great things about our program is the exchange of ideas between the students," Byrne says. Currently, about 40% of the graduate students who enroll in CEEP have a prior degree in science or engineering; the remainder hold degrees in the social sciences and humanities.
"When the social science students need to understand a new technology, they go to the engineering students to find out how it works. Then the engineers find they need an understanding of the economists' models, and they go to the social science students for help," he says. "Our students learn, early on, the value and benefit of interdisciplinary collaboration."

CEEP is an official observer of the United Nations Framework Convention on Climate Change, which means its faculty and students are permitted to observe, participate and present briefing papers to the annual meetings of government delegates. A team of CEEP faculty and students is working on activities for the 2010 meeting in Cancún, Mexico, in December.
"It allows us to have a contribution to the process," says Byrne, who is a veteran member of the Intergovernmental Panel on Climate Change, which shared the Nobel Peace Prize in 2007. Byrne is designated as one of several hundred laureates for that year's award.
One of CEEP's key contributions has been calculating the target carbon budget or "footprint" of 3.3 tons of carbon dioxide emissions per person per year — a standard used globally for the greenhouse gases released from burning fossil fuels for electricity, transportation and other needs.
Americans, however, are way off this target. The United States currently tops 20 tons of carbon emissions per person per year. But there are ways to solve the U.S. "energy obesity" problem, he says.
"It's a big problem and not easy to solve. But at the same time, I've seen remarkable change — 35 states now require 15–20% of their energy from renewables," he says, noting that CEEP helped write Delaware's legislation, whose requirement of 25% by 2025 is one of the country's most aggressive. "And California has found a way to flatten their electricity use per capita since the 1970s despite rapid growth in the state's economy," he notes. Key to California's success has been using smart-grid technology and rewarding residents and businesses that cut energy demand.
An architect of the University's Climate Action Plan, Byrne said UD "walks the walk." Two more big steps have been taken, with the wind turbine online at the Lewes campus and a partnership with Standard Solar, Inc., to install solar panels on several buildings on main campus this fall. The solar power plant will be one of the largest at a U.S. university, generating over 1 million kilowatt hours of electricity each year while reducing carbon emissions by 1.3 million pounds.