---
THE PSYCHOLOGY OF
AESTHETICS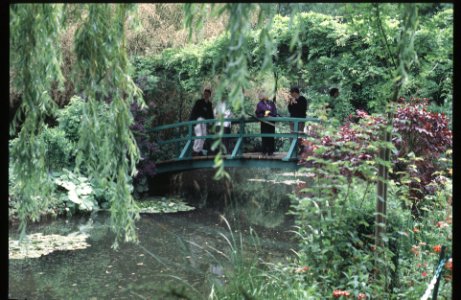 Monet's Japanese bridge in the garden at Giverny, June, 1997. Other portrayals of the bridge, by Monet, can be accessed below in the Miscellany section.


| | |
| --- | --- |
| PSYC 444 - Spring 2003; 108B Wolf, T,Th 11-12:15 | John P. McLaughlin 831-2752, johnmcl@udel.edu Office: 109 Wolf Hall |
Readings in the semester will be from (1) a text: Solso, R.L. (1994) Cognition and the Visual Arts, Cambridge, MA and (2) selected articles that will be on regular and electronic reserve in Morris Library. The electronic versions can be downloaded via Netscape and the Library will provide a set of instructions for doing this. Click here to view the articles . Please note that the articles are available on the library's server only during those semesters in which the course is actually taught. A few additional pieces by me will also be available from this page in the Readings section. In the syllabus, articles are indicated with the senior author's name and chapters from Solso by chapter numbers.
There will be two essay exams, each of which will contribute a quarter of your total grade. Another quarter will be determined by your in-class participation. The remaining quarter will come from a 3-4K-word term-paper and a short in-class talk based on your paper. I will post material, e.g., study guides, to this page. They will be found below in the Readings section.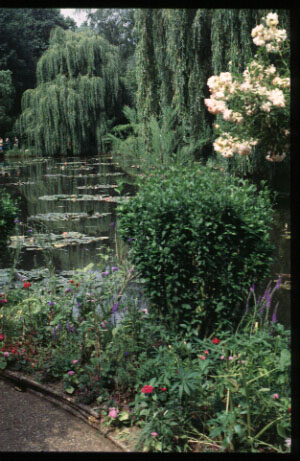 Another view in Monet's gardens. June 1997.



Museum Web Pages. Click on the museum of your choice in the list below to see what displays it is offering. The first three entries are virtual museums containing very large collections of images.
National Museum of American Art
National Portrait Gallery, London
On-line Art Museum: see Van Gogh's Van Goghs; The Whitney's American Century
READINGS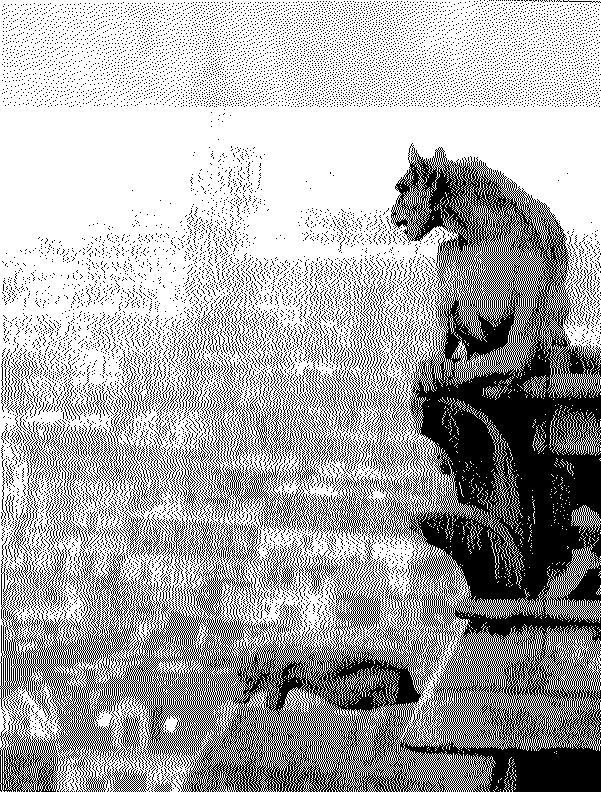 Notre Dame Cathedral, Paris



Eye and op-art. Some illustrations are not yet available
Diagram of the cellular anatomy of the retina
Diagram of the retina-geniculate-cortex connections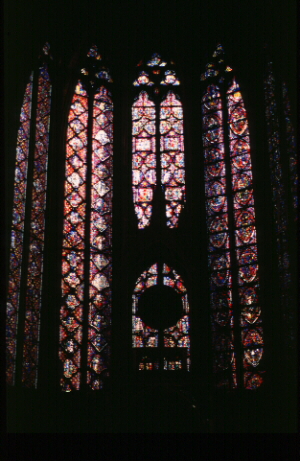 Medieval stained glass. Sainte-Chappelle, Paris, 1997.



PICTURES THAT FIGURE IN THE TEXT OR OTHER REPORTS

1.- Manet's Olympia. Musee d'Orsay, Paris.



Click here to enlarge Olympia
2. Van Gogh's Wheat Field Under Threatening Skies. Vincent van Gogh Museum, Amsterdam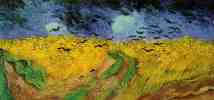 Click here to enlarge
3. Goya's May 3,1808. Museo del Prado, Madrid



Click here to enlarge
4. DaVinci's The Last Supper.Convent of Santa Maria delle Grazie (Refectory), Milan.



Click here to enlarge

5. Duchamps' Nude Descending a Staircase. Philadelphia Museum of Art, copyright ARS,NY.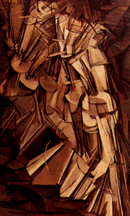 Click here to enlarge
Click here for X.J. Kennedy's poem.
6. Vasarely's Arcturus 2. Hirshhorn Museum, Washington, D.C.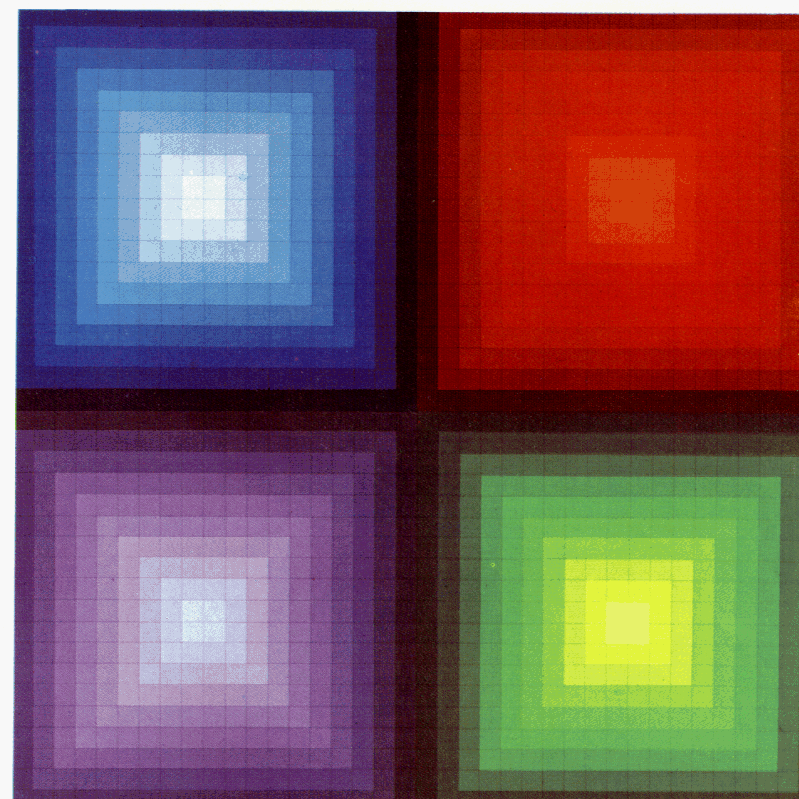 MISCELLANY
How many faces are there in this picture?

Perception and repetition of forms in composition
Literature and Cognitive Science
Fibonacci and the golden ratio
A Web Site that provides details on the work, The Painter's Eye. Click here.
A photo of Monet on his bridge. New York Times Photo Archive
Two views of Monet's Japanese bridge. One was done early in his time in Giverny, while the other was done when his cataracts were advanced.
Two paintings by Monet of the garden and house at Giverny. One was done using the eye from which a cataract was removed. The other was done using the eye that still had a cataract.
An intimate view of a gallery opening .
. Harry Clarke's Geneva Window.



Text and original graphics are copyrighted, 1999 by John P. McLaughlin, all rights reserved.
Last updated July 8, 2002