Anku Nath
Director for Trade
Policy Advocacy,
U.S. – India
Business Council
As USIBC's director for trade policy advocacy, Anku Nath leads the council's Strategic Trade Initiative, which aims to address the principal trade and investment barriers of commercial significance facing USIBC member companies, while facilitating broadly inclusive growth in both the U.S. and India. She also oversees the council's work featuring Indian investments in the U.S. via the "Investing in America: The Indian Story" initiative, as well as the council's retail trade and food and agriculture portfolios.

Prior to joining the council in 2007, Nath worked as a senior consultant in IBM's Global Business Services unit, focusing on federal government financial planning, strategic planning, and economic modeling. Before her tenure at IBM, she developed quantitative models for antidumping and countervailing duty and contract dispute settlement casework at LECG, LLC (Law and Economic Consulting Group) in both Washington, D.C., and London, England, where she also contributed to casework focused on President Bush's landmark Section 201 steel remedy decision. Nath has also worked on similar international trade models as an international trade research analyst at Georgetown Economic Services.

Nath earned a B.A. in international economics, magna cum laude, from the Elliott School of International Affairs at the George Washington University, an M.Sc. in statistics from the London School of Economics, and an M.A. in international trade and investment policy, also from the Elliott School. She is a member of the Washington International Trade Association, Women in International Trade, and the American Statistical Association.
Throughout the struggle to win independence from British rule, Mahatma Gandhi and millions of his followers looked to the spinning wheel and khadi, hand-spun cloth, as symbols of India's capacity for self-reliance and rural self-employment. India's textile industry represented the confidence of the people for a future of independently achieved economic growth and opportunity. Today, a chakra — in part a representation of the spinning wheel which adorned the pre-independence flag — features prominently on the Indian flag, which is itself required to be made of khadi.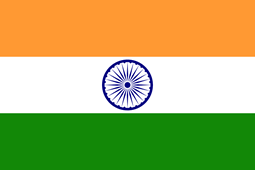 India's rapidly growing economy of the past two decades may have shifted the limelight from its textiles and apparel sector to its call centers and IT companies, but under the radar, the sector has made good on its promise to provide rural employment and serve as a source of self-reliance. Today, 35 million Indians are directly employed in textiles and apparel, and another 50 million indirectly, making it the largest employment sector after agriculture. Experts predict that India's economy can truly take off only once it shifts rural employment away from subsistence agriculture to manufacturing, including the labor-intensive textiles and apparel industry. The sector now accounts for 14 percent of all industrial production in the country and contributes 15 percent of export revenues. Most importantly, it still has the potential for substantial growth in the future.
The Indian economy of 2009 is virtually unrecognizable compared to the one of just-won independence in 1947 or even to that of 20 years ago. Facing a balance-of-payments crisis in 1991, then Finance Minister Dr. Manmohan Singh worked with the IMF to craft a far-reaching liberalization scheme that reshaped the economic and commercial landscape. Almost overnight, tariffs were slashed across industries, state-owned industries privatized, and the "license Raj" was all but eliminated. The results are irrefutable: Shackled by the "Hindu rate of growth" until 1991 — a mere 3.5 percent per year — Indian GDP growth has averaged 8.5 percent since 2005. Even in today's global recession, shepherded by now Prime Minister Singh, the Indian economy is one of a very few that is expected to grow. While some level of liberalization was mandated when the WTO's Uruguay Round was completed in 1995, the bulk of India's policy reforms since 1991 have been devised and implemented unilaterally by both of the main political parties that have held power. Economic reform is no longer a question of if in India, but of when and how much.
Personal economic prosperity is still a dream for hundreds of millions of Indians. While the middle class is rising — by some estimates reaching 300 million people — some 820 million Indians still live on less than $2 a day, according to the World Bank. Subsistence agriculture serves as the largest "employer" in the country, and policy makers continue to grapple with how to provide job opportunities in the years to come for the 54 percent of India's 1.2 billion population under the age of 25. But the success of the 300 million who have ridden the wave of Indian economic growth may help create opportunities for those who have yet to achieve it. While China has developed its economy on what it sells to the world, Indians consume, rather than export, much more of what they produce. Savings rates in India are more akin to those in the U.S. than those of their Chinese counterparts, and the Indian consumer is only becoming more sophisticated and spending more as disposable incomes rise with the economy; 58 percent of Indian GDP is directed toward household consumption, compared to 33 percent for China.
Rising consumer sophistication has mirrored that of India's retail sector as a whole. Traditional retail in India is highly fragmented and dominated by small, family-run shops. Today, only 4 percent of India's retail market is "organized" by large retailers with regional or national reach. Public sentiment — often riled up by left-leaning politicians and NGOs — has largely tended against the incorporation of organized retailers into the market due to the fear of lost employment for mom-and-pop businesses as the former supposedly replaces the latter. But perceptions are evolving, and a series of economic studies has revealed that the evolution of Indian retail from unorganized to organized can benefit producers, shop owners, and consumers alike, with minimal adverse effects on employment. As Indians embrace modern retail — some analysts expect its share of the total retail market to exceed 10 percent by 2012, even in the face of the current economic slowdown — efficiencies will be built into supply chains, reducing costs for consumers and increasing returns for textile manufacturers. Coupled with India's economic growth and more sophisticated consumers seeking more and more diversified goods, the textile and apparel industry will find a growing market for its goods not just through exports, but also through domestic sales.
Much like all manufacturing in India, however, a host of barriers still impede leveraging the full potential of the textiles and apparel sector. Poor infrastructure stands out to any visitor as a clear and omnipresent hurdle for manufacturers of any product. Decades of insufficient investment in roads, ports, airports, railroads, warehouses, and other supply chain infrastructure, combined with overuse by an exploding population, have worn down much of India's transport systems. Most analysts agree that addressing the country's infrastructure problem should be front and center for the Indian government, and the country's leaders agree: 2008's budget called for $500 billion in infrastructure investments, partly funded by the government and partly by the private sector, including foreign investors. Attracting that investment was recognized as an uphill battle when it was announced in early 2008; the collapse of financial markets later that year and subsequent drying up of foreign investment has made the task all the more difficult.
Likewise, investment directly into the textiles and apparel sector has lagged, though not just in recent months. India restricts foreign investment in a number of industries but has maintained an open investment regime for what is recognized to be a critical industry. The sole purpose of an "FDI Cell" set up in the Ministry of Textiles is to attract and facilitate foreign direct investment in the sector. Still, textiles attracted less than 1 percent of India's total foreign direct investment between 1991 and 2008 — a paltry $850 million over 17 years. When investments are made, they can make a difference, however, particularly when they are made in technology and innovation. While cotton production took 50 years to double after independence, it needed only five years to double again after the introduction of insect-resistant cotton seeds in 2002. Today, India is the second largest producer and the second largest exporter of cotton in the world.
Even more damaging to the industry's growth are restrictive labor conditions that disincentivize employers from expanding facilities. A 1982 amendment to the Industrial Disputes Act (IDA) requires all employers with 100 or more employees to seek government approval in order to dismiss a worker. Furthermore, the IDA requires that workers must provide their consent — which is often difficult to obtain — in order to modify job descriptions or move workers from one location to another. With such strict labor market conditions, manufacturers often find it difficult to expand operations and achieve the scale efficiencies required to compete globally.
Despite these concerns, Indian manufacturers of textiles and apparel have found ways of competing globally and have been rather successful in their pursuits. As the Indian economy continues its upward swing, consumers both at home and abroad will likewise continue their reliance on India's textile and apparel manufacturers, ensuring that the spinning wheel remains true to its original symbolic role in the years to come.
Top