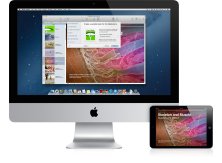 Ebook Authoring
Module 15: Tips and Tricks
Presented here are some tips and tricks that may help you learn some of the finer points of mobile eBook authoring.
EPUB Marginalia. If you want your cover art to extend all the way to the edge of the book's cover, you need to set the margins to zero before exporting the EPUB with Pages. You never need to worry about this kind of thing with iBooks Author, which takes care of these adjustments for you.
EPUB Movie Letterboxing. To avoid unwanted rectangles caused by letterboxing, when you insert a movie in Pages, make the movie width 5 inches for standard definition, or make it 4.9 inches for high definition video. This causes the exported width and height parameters to be 360 by 270 in standard definition, and 352 by 198 in high definition video. By following this procedure, you make Pages do the math for you to avoid having unwanted letterboxing in your eBook.
Your eBook's URL. You can make a URL to your book in the United States iBookstore by replacing the 13-digit ISBN in the following link with your book's 13-digit ISBN: itunes.apple.com/us/book/isbn9781618720009.
iBookstore Links. In your eBook, if you make links to other books in the iBookstore, make these iBookstore links begin with itms-books:// instead of http:// and when the user taps the link, the book will not close and there will be no dialog about leaving the book. More about this is in the Links section of the iBookstore Asset Guide.