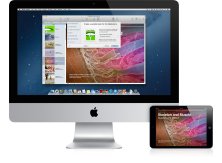 Mobile Ebook Authoring
Module 13: Marketing Your eBook
Described here are several ways to increase the market for your eBook. Given all the time and effort you will spend writing and publishing your eBook, you may want to spend some time perusing these ideas and implement those that seem logical to do in your case.
Sample Screenshots. According to Apple, one of the best ways to increase the sales of your eBook is to provide sample screenshots with your initial book delivery. When customers browse the iBookstore, they can scroll through the screenshots, which may entice customers to take a closer look into your book. To learn how to provide screenshots with your initial book delivery, log on to iTunes Connect and see the iBookstore Book Package specification in the Deliver Your Content module.
Create a Custom Preview. A preview is a small sample of your book that a customer can read to get more of an idea what's inside. When you deliver your book to the iBookstore, you have the option of supplying a custom preview, which contains material you select for the customer to preview. If you do not supply a custom preview, the iBookstore makes one automatically by copying material from the beginning of your book. The preview will be more effective, however, if you take this opportunity of supplying your own custom preview.
Promo Codes. You have 50 free promo codes for each book you publish in the iBookstore. Promo codes allow the person to whom you give them to download your book for free. These codes are available in the Manage Your Books module on iTunes Connect.
Link Directly To Your Book. Apple provides a tool called the iTunes Link Maker at itunes.apple.com/linkmaker. Use this tool to create links you can put on web pages where you talk about your book. When users follow these links, they go to your book's entry in Apple's iBookstore.
Use the iBookstore Logo. If you follow Apple's Identity Guidelines, you are permitted to make use of the iBookstore logo in promoting your book. Because the iBookstore is a respected brand, using its logo can help encourage customers to take a look at your book.
Become an iBookstore Affiliate. As described at www.apple.com/itunes/affiliates, iBookstore Affiliates partner in the marketing of iBookstore and other iTunes products. You can earn commission for Apple products purchased when users follow leads at your site.
Create Interactive Website Widgets. These are Web controls that you customize to let the user explore a single book or a collection of books at your website. Follow this link to the freely available Widget Builder.