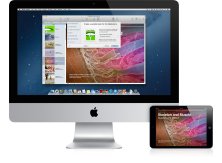 Ebook Authoring
Module 10: Publishing in the iBookstore
When you are planning to publish in Apple's iBookstore, a good place to start is to read the Apple Book Publishers FAQ. It explains how to complete the iTunes Store online application, which you get from www.apple.com/itunes/sellcontent. After waiting for Apple to email your acceptance, you sign your contract at iTunes Connect, where you can download the iTunes Producer software that helps you prepare your content for sale in the iBookstore. With iTunes Producer you can upload cover art, enter book details, and deliver book packages directly to the iBookstore.
Chapter 6 of your course textbook, Publishing with iBooks Author, teaches you how to:
Preview your book on the iPad.
Submit your book to the iBookstore.
Choose between a paid and free account.
Create the free sample of your book.
Package your book with iTunes Producer.
Deliver your book to the iBookstore.