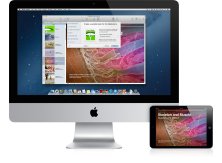 Ebook Authoring
Module 9: Getting an ISBN (or not)
When the iBookstore began operating back in 2010, it required that you get an ISBN for your eBook, regardless of whether you made it free or charged a fee. Now that has changed. If you have a free book agreement and you do not charge a fee for your book, Apple does not require you to get an ISBN. Apple automatically assigns a vendor ID for your book, and if you do not supply an ISBN, Apple uses the vendor ID as your book's unique identifier in the iBookstore.
Any book for which you are charging a fee, however, does need to have an ISBN. In the United States, you get an ISBN from Bowker by logging on to www.myidentifiers.com. The pricing of ISBNs is interesting:
One ISBN costs $125.
Ten ISBNs cost $295.
100 ISBNs cost $575.
1,000 ISBNs cost $1,500.
Therefore it is tempting to buy a thousand so each ISBN costs $1.50 each.