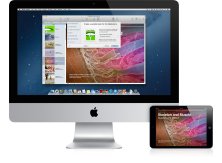 Ebook Authoring
Module 7: eBook Distribution Options
Deciding how to distribute your eBook depends upon platform, eBook format, and financial goals. The sections below discuss the eBook distribution mechanisms appropriate for the situations indicated.
iBookstore Publishing
If you write in flowing EPUB or multi-touch IBOOKS format, Apple's iBookstore is the logical place to publish your eBook. Not only does the iBookstore let you publish eBooks that cost money, but also, the iBookstore lets you publish books that are free. Unfortunately, the iBookstore does not support the publishing of PDF documents. If your eBook is in the multi-touch IBOOKS format created with iBooks Author, you must publish your multi-touch book in the iBookstore if you are charging money for it. Only if the multi-touch book is free can you distribute it through other channels. There is no such restriction on EPUB, which you can distribute freely or charge a fee through any electronic publication channel. Later in this course, Module 10 is devoted to iBookstore publishing.
Amazon Kindle
If you want to publish an edition of your book for distribution on the Amazon Kindle platform, follow this link to Kindle Direct Publishing. There you can submit books written in a variety of formats, including Word (DOC or DOCX), HTML (ZIP, HTM, or HTML), Mobipocket (MOBI), ePub (EPUB), Plain Text (TXT), Rich Text Format (RTF), or Adobe PDF (PDF). Amazon recommends writing your book in MS Word, for which Amazon has written the Kindle Simplified Formatting Guide.
Barnes & Noble Nook
To create an edition of your book for distribution on the Nook, you can use the Barnes & Noble Self-Publishing Service, which is a Web application for self-publishing books on the Nook. You can see the details by expanding the various topics under B&N Self-Publishing.
Public Domain eBook Publishing Repositories
Books that comply with the IDPF EPUB specification can be freely distributed in public domain eBook publishing repositories where your book is available free of charge. Such respositories are available at Project Gutenberg, the book section of archive.org, and the public domain section of Feedbooks.com.
Distributing an eBook From Your Web Site
You can also distribute an eBook freely from your own Web site. Simply upload the book's EPUB or IBOOKS file to your website, and create a link for users to download it. The target of the link simply is the book's filename. When a user browses to your website and follows the link to get your book, it will download according to the client configuration of the user's device. On an iPad, for example, the book will download into the user's iBooks library. On a Mac or PC, the book will go into the user's downloads folder, or it may go into an eBook folder if the user has installed a desktop ePub reader such as the Firefox ePubReader or Adobe Digital Editions.