All Meetings Great and Small

Corporate Meetings and Events
You know that there is simply no substitute for meeting in person.
We know that the environment is instrumental in your profiting from the power of those connections.
You want the ideal location and seamless coordination for your event.
We deliver.
Business meetings, training sessions, retreats, and trade shows all thrive on the excitement of personal interaction, but focus is essential. Let us provide you with the tools you need to make your meeting efficient and effective. Choose the location that suits your event best, or let us guide you.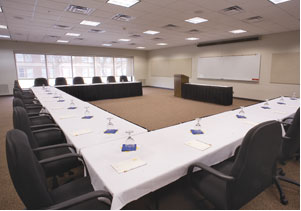 Clayton Hall in Newark features a spacious ballroom as well as a theater-style auditorium for large plenary sessions. The lobby is an excellent space for more social activities such as breaks and vendor displays. Meeting rooms and classrooms are suited to breakout sessions or small group interfaces. Lodging and entertainment are conveniently accessible.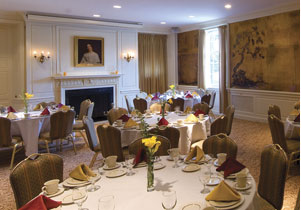 On the Wilmington Campus, the Goodstay Center is an historic mansion renovated to supply the amenties needed for smaller groups. An intimate dining room and meeting rooms are available. Arsht Hall comprises 90,000 square feet of modern meeting space, making it perfectly adaptable to your event.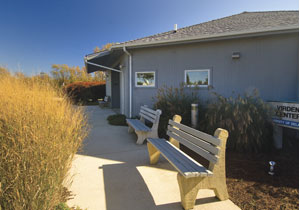 The Virden Retreat Center in Lewes offers contemporary meeting spaces and spacious patios. This seaside sanctuary is a welcome shelter from distraction, promoting the concentration needed to make the most of your time.