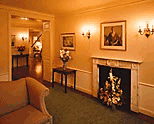 Built in the 18th century, this stone mansion is now a complete conference center with 1,100 square feet of ballroom and nine rooms accomodating groups of 10 to 80.
Traditionally elegant, intimate and warm, Goodstay is a charming site for a wedding reception or social gathering.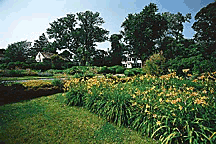 Guests can stroll the beautifully landscaped Tudor gardens...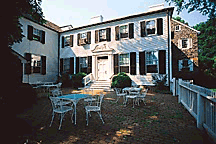 ...or gaze on the roses and lilies while relaxing in the shade on the patio.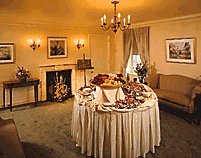 Personalized planning services and extensive catering menus will make your event unique and memorable.
Goodstay is convenient to the city of Wilmington and historic area attractions.