Very Special Arts Delaware
Application for Funding
Prepare your application as completely as possible with the information currently available to you. When your project funding has been approved, an opportunity will be provided to make any necessary revisions. Your application must include the following. Submit on separate paper to address at bottom.
Funding type

VSA-DE Training Project
VSA-DE Artist In Residence Project
VSA-DE Festival Project

Medium

Visual Arts
Music
Dance
Drama
Creative Writing
Media Art
Other (Explain)

General Information

Name of Contact Person
Address
Home Phone
Name of School/Site
School/Site Address
Service Providers

Artists Name(s)
Educator Name(s)
Volunteer Name(s)
Other Non-VSA Name(s)

Participant Numbers

Children and Young Adults
Adults and Seniors
Number of Disabled
Proposed Audience

Sponsoring/Partnering Agency
Sponsor/Partner Contact Person
Project Information
Project

For Artist-In-Residence Projects Only. Describe the proposed project.
For Artist-In-Residence and Training Projects Only. Describe as completely as possible your plans for staff training in the arts.
For Artist-In-Residence and Festival Projects Only. What are your plans for the festival?

How will the community be involved in your project?
How do you plan to publicize your project?
When will your project take place? What are the dates? How many hours per week?
Budget
Send completed applications to:
Very Special Arts-Delaware
Room 018-A
Willard Hall Education Building
University of Delaware
Newark, DE 19716
(302) 831-2084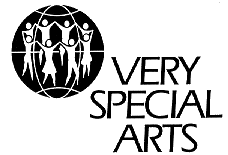 Very Special Arts - Delaware Home Page