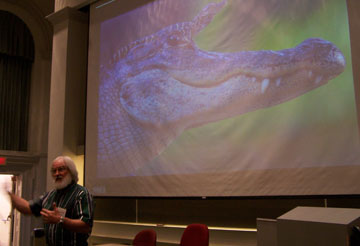 Dr. Guillette introduces the American Alligator, one of the reptiles he the animal he studies. It displays reproductive abnormalities associated with environmental pollutants that have estrogenic activity.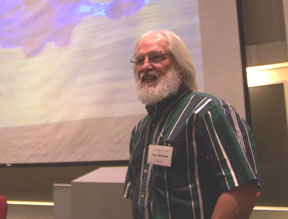 Dr. Guilette's talk generated many questions from the student audience ranging from, "How do you catch and alligator and get a blood sample?" to "Is it ethical to continue the use of DDT?"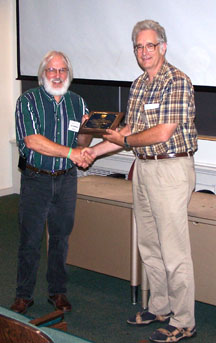 Prof. White, Director of the UD HHMI Undergraduate Science Education Program, presented Dr. Guilette with a commemorative plaque and congratulates Dr. Guillette on his talk.