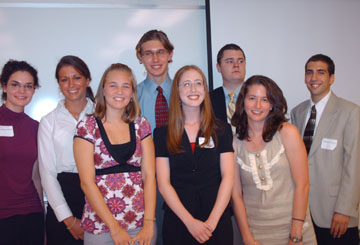 Undergraduates who presented talks at the Sigma Xi competition.
Front Row (left to right) Stephanie Myrick, Laura Sloofman, and Lauren Isaacs
Back Row (left to right) Ann Benavidez,
Allison Kasmari, Mike Pirnot, Tyler Bazzoli, and Steve Zucker.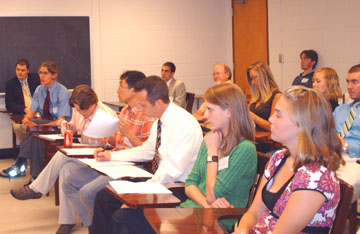 Waiting for the Winners to be announced.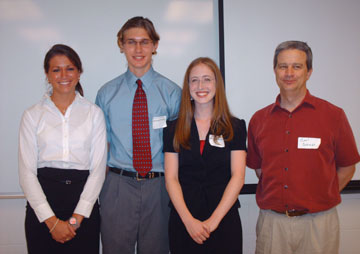 Winners of the Sigma Xi Competition with Dr. Carl Schmidt, president of the local chapter of Sigma Xi.
Left to right- Allison Kasmari (third place), Mike Pirnot (second place), and Laura Sloofman (first place).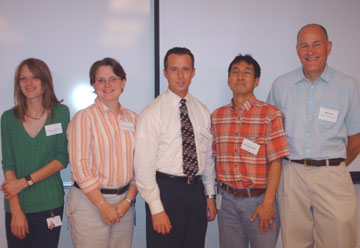 Judges from local industry who served as judges for the Sigma Xi competition.
Left to right Helen Baker, Jessica Chichester, Ken Leavitt, and
Maasaki Fujiki; Bill Cain (session moderator)